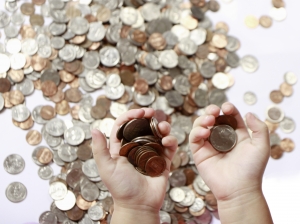 The following is a snap-shot of funding opportunities that have been announced. Please follow the links for more information:
Cancer Research UK
Tobacco advisory group project grants
TAG is looking for project grant applications for policy research and policy advocacy activities in tobacco control. Maximum Award: £20000 – 50000 per year for 1 or 2 years Deadline: 1 December 2016
Academy of Medical Sciences
Springboard – health of the public 20140 grant scheme
The Academy's 'Health of the Public in 2040' initiative aims to identify the main health challenges the UK population will face by 2040 and recognises that, in order to solve many of these issues, a multidisciplinary approach will be required.
Maximum Award: £25000 – £50000 Deadline: 12 December 2016
Medical Research Foundation
Child & young adult mental health
A key aim of this call is to encourage researchers already working in associated areas or on other relevant clinical research to re-prioritise these topics and enable the exploitation of existing resources and cohorts to develop hypotheses exploring the underlying biology and psychology of either of these diverse mental health conditions.
Maximum Award: £300000 Deadline: 31 January 2017
Director-General for Communications Networks, Content & Technology, EU
Pilot project for developing use of new technologies and digital tools in education
The aim of this pilot project is to identify existing digital learning solutions that can support teachers in the classroom and parents at home with pupils having attention-deficit hyperactivity disorder and/or concentration problems, and to provide good practice examples where technology has been successfully used in daily classroom activities to help pupils with attention-deficit hyperactivity disorder and concentration problems.
Maximum Award: Unknown, total budget for call is €400000 for 2 years Deadline: 14 November 2016
Directorate-General for Educatio & Culture, EU
European co-operation projects
These support the capacity of the European cultural and creative sectors to operate transnationally and internationally, and to promote the transnational circulation and mobility of cultural and creative works.
Maximum Award: €200000 for small projects and €2 million for large projects Deadline: 23 November 2016
If you are interested in submitting to any of the above calls you must contact your  RKEO Funding Development Officer with adequate notice before the deadline.
For more funding opportunities that are most relevant to you, you can set up your own personalised alerts on Research Professional. If you need help setting these up, just ask your School's/Faculty's Funding Development Officer in  RKEO or view the recent blog post here.
If thinking of applying, why not add notification of your interest on Research Professional's record of the bid so that BU colleagues can see your intention to bid and contact you to collaborate.