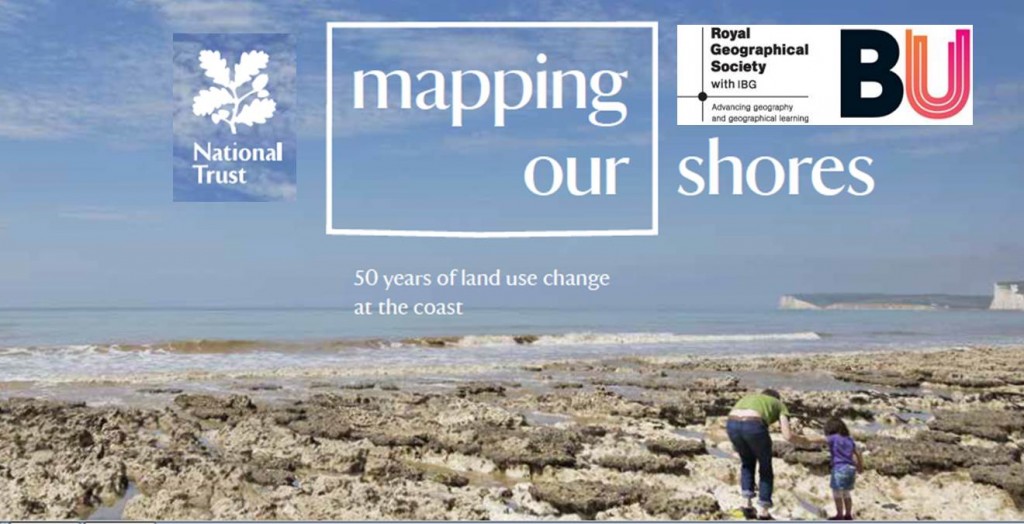 Have you thought about how much our landscapes have changed in the last 50 years?
The National Trust owns 775 miles of our coastline and you can hear about the changes they have mapped between 1965 and 2015 on a seminar organised by the Royal Geographical Society, this Thu 17th Nov, 7.00-8.30pm at the Executive Business Centre (room EB708).
50 years of the National Trust Neptune Project: coastal land use and maps
Karin Taylor (Head of Land Use Planning, National Trust) and Huw Davies (Head of Conservation Information, National Trust) present an overview of the coastal land use changes mapped during the 50 years of the Neptune Project. The lecture will discuss the fascinating impacts of town and country planning, the National Trust ownership, and the difference in survey techniques used between 1965 and 2015.
To mark the 50th anniversary of Enterprise Neptune (a major appeal to fund the acquisition of pristine coastal land) the National Trust commissioned a re-survey of a coastal land use survey that was completed of the English, Welsh and Northern Irish coastlines in 1965.  Comparative analysis of the two surveys provide insightful evidence of the changes in land use that have occurred between 1965 and 2015, and the impacts of both the advent of town and country planning and the consequences of national Trust ownership. The lecture will also show differences in the survey techniques between then (geography students armed with maps, pencils, walking boots and tents) and now (GIS and other desk-based techniques).
For more information and tickets, please click here (free for RGS-IBG members, students and university staff, others £5):
https://www.eventbrite.co.uk/e/50-years-of-the-national-trust-neptune-project-coastal-land-use-and-maps-tickets-25784848175.