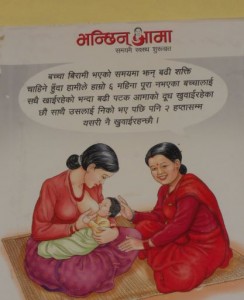 Yesterday we come down from Kathmandu, the capital of Nepal, to our THET training area in Nawalparasi.  Today we are starting our sixth and last training session on the Mental health training for community-based maternity care providers.  Interesting we are starting training on a Sunday as Nepal is largely a Hindu country and most workers have only a one-day weekend (which is the Saturday).  This BU-led project is a collaboration between the Centre for Midwifery, Maternal & Perinatal Health (CMMPH), Tribhuvan University (Nepal's oldest university) and Liverpool John Moores University (LJMU). The project receives funding from DFID, and is managed through THET and supported locally in Nepal by a charity Green Tara Nepal.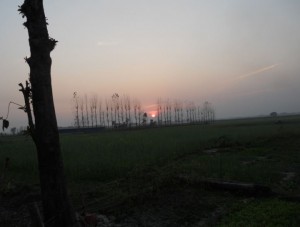 The landscape in the photo gives an idea of how rural this part of Nepal is.  Nawalparasi is situated in the south of Nepal the India border.  It is also largely very flat, not like the Nepal most people envisage namely that of the Himalayans and of Mount Everest.  The flatness makes a Dutchman feel at home though.
The project depends on volunteers who work in the health sector in the UK to come out and spend their time and energy preparing and delivering the training.  Our project also could not work without the logistical support from Green Tara Nepal and our academic colleagues at Tribhuvan University.  The last photo shows one of the UK volunteers Dr. Flora Douglas with the translator Shiwani Manandhar on the way to the training venue.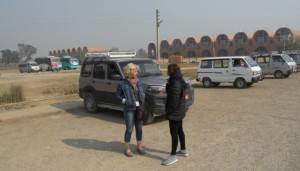 Prof. Edwin van Teijlingen (from Nepal)
CMMPH