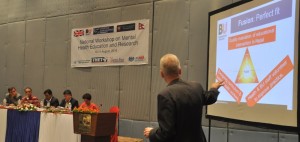 We have written in many previous BU blogs about progress of our THET-funded project in southern Nepal (e.g. here AND here ). Today's blog reflects on the use on BU's unique FUSION approach in our project 'Mental Health Training for Maternity Care Providers in Nepal'.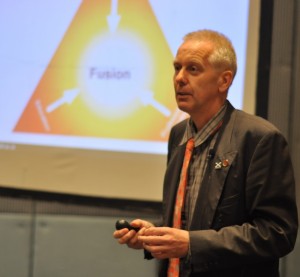 Our BU-led project brings highly experienced health professionals, such as midwives, health visitors or mental health nurses, to Nepal to work as volunteer trainers. The training is aimed at community-based maternity care practitioners and addresses key mental health issues relevant to pregnancy and for new mothers and offers the required communication skills. These health professionals will bring their experience as health care providers as well as trainers in the field of mental health and maternity care/midwifery, mental ill-health prevention and health promotion. They volunteer for two to three weeks at a time to design and deliver training in southern Nepal.


The Centre for Midwifery & Maternal Health (CMMPH) collaborates in this project with Liverpool John Moores University (LJMU), the Department of Health, and Physical & Population Education at Nepal's oldest university Tribhuvan University's (TU). The project is supported in the field by a local charity called Green Tara Nepal. Our project is part of the Health Partnership such as Nepal. HPS itself is funded by the UK Department for International Development and managed by THET (Tropical and Health Education Trust).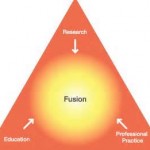 Our maternal mental health project is a good example of BU's FUSION approach as it combines EDUCATION (through the training of Auxiliary Nurse-Midwives in Nepal) by UK volunteers (representing PRACTICE) through an intervention which is properly evaluated (representing RESEARCH) is a perfect example of BU's FUSION in action. Moreover, the project will be partly evaluated by FHSS's Preeti Mahato as part of her PhD thesis research. This PhD project is supervised by Dr. Catherine Angell (CEL & CMMPH), BU Visiting Professor Padam Simkhada (based at LJMU) and CMMPH's Prof. Edwin van Teijlingen.BU's focus on the FUSION of research, education and professional practice is a unique variant of the way UK universities (and many abroad) blend academic teaching, research and scholarship. FUSION is a key concept derived from BU's strategic Vision & Values).
Prof. Edwin van Teijlingen
CMMPH