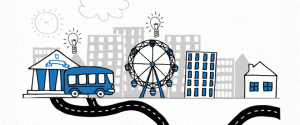 Businesses can apply for a share of £1 million to support human-centered design activities that inspire new ideas for products and services.
Innovate UK has up to £1 million to support business projects that use early-stage design activities to help them identify innovation opportunities and generate new ideas. The aim is to encourage businesses to use design-led methods to understand customer motivations and behaviour, inspire new ideas, support decision-making and inform strategy. Early-stage design activity can help businesses to tackle the right problems and to generate ideas that are more likely to meet the needs of their customers. According to the Design Council, £1 invested in early-stage design can deliver as much as a £20 increase in revenues for a business. However, many businesses rarely or never use design, or tend to use it as a last finish. The competition will support businesses exploring ideas for physical or digital products, services and business models. They may be in any sector but proposals are particularly encouraged in Innovate UK's priority areas of health and life sciences; manufacturing and materials; infrastructure systems; and emerging and enabling technologies.
Competition information:
the competition is open, and the deadline for registration is at midday on 15 February 2017
projects must be led by a single business of any size but it can sub-contract design services worth up to 70% of the total project cost
 projects are likely to range in size from £20,000 to £100,000 and to last between 3 and 9 months
businesses could attract up to 70% of their project costs
Policy paper – Innovate UK: design in innovation strategy 2015 to 2019.