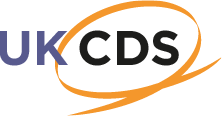 The UK Collaborative on Development Sciences (UKCDS) is a group of 14 UK government departments and research funders working in international development.
A small coordinating team (the Secretariat) brings this group together with researchers and other key organisations to share knowledge and identify opportunities for collaboration.  By stimulating collaboration, UKCDS ensures the best science is funded and used to benefit international development, as well as the UK.
The UKCDS has a wealth of resources available to researchers.  The 'Researcher Hub' provides inspiration from world-leading scientists (including case studies) and the tools to use your skills and knowledge to help tackle the world's greatest challenges.
The 'Funding Hub' allows you navigate the UK funding opportunities in global development research.  This includes a list of current calls.  The list contains some of the key large funding sources within the UK funded by either a single funder (DFID, Wellcome Trust) or a group of funders (Newton Fund, GCRF, Ross Fund). Each page provides an overview of the funding topic areas, countries they fund, eligibility for both UK and international researchers and key funding programmes.
All of the funding opportunities shown (apart from the Wellcome Trust) are part of the UK's commitment to spend 0.7 % of the UK's Gross National Income on Official Development Assistance (ODA). To be accepted as ODA, this funding must meet certain criteria. Please view the Newton Fund and Global Challenges research Fund (GCRF) ODA guidance for more information to help you decide if your work is applicable and questions to consider.
The Funding Hub also contains useful documents on how to find and build effective partnerships across countries, disciplines and sectors for global development research projects, and H2020 topics suitable for international cooperation.
You can subscribe to their mailing list here.