KIPWORLD, the personal weblog of Bournemouth University academic, Kip Jones, reached a milestone this week, measuring 250,000 page views in the all-time history of the blog. 
Begun in 2009, the blog averages about one article a month of around 1,000 words in length. These are definitely not the perhaps more typical 'off-the-cuff' or 'stream of consciousness' blogs, however. Jones pores over and reworks these pieces, sometimes for days, even weeks.  He says that he tends to painstakingly write and rewrite anyway, so putting something out frequently was never going to work for him. One great things about on-line publishing is that you can continue to edit once an article is published, however.
Jones also writes for other blogs from time to time (LSE Impact blog, LSE Review of Books, Discover Society, Sociological Imagination, Creative Quarter, The Creativity Post, Bournemouth University Research Blog) as well.
As Jones reported earlier, 
KIPWORLD is my personal blog where I write about projects that I am working on, but I also use it to develop my writing. A good example is a piece entitled, "How Breakthroughs Come: Tenacity and Perseverance". First written for the blog, it was then reworked to  include some reader responses to the earlier version. Through a Twitter connection, it was then published for a third time on the Social Research Hub, a site particularly aimed at PhD students in the Social Sciences.
Interestingly, the vast majority of the traffic to the site comes from Facebook where Jones moderates several special interest groups.The audience for KIPWORLD is predominantly in the USA, but the blog is viewed widely throughout the world.
The all-time top article on KIPWORLD is A summer holiday, three books and a story  has received 17,499 views so far. The format is an exercise in creative autofiction, book review and a short story. This contribution to the site was written on holiday and is very much a personal reflection. A similar formula of tripartite creative writing developed by Jones recently made it to the pages of the academic journal, Qualitative Research Journal.   (Interestingly, this 'blog style' article in an academic journal has been downloaded 30 times since publication in January 2017).
What might be called "How to" articles (such as What is a Systematic Review? or A Brief Outline for Organising/Writing the PhD Thesis) are also extremely popular.
Jones' advice on blog writing to others: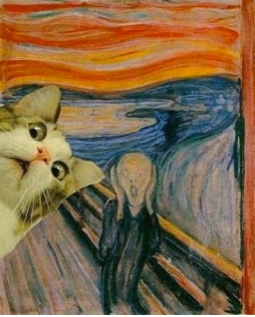 Find your own voice, even your own subject material. Use your blog to develop your writing and your personal style. Don't just assume that it has to look and sound like a blog to be one. Include at least one picture with every blog article. Let people know about the blog through social media—don't expect an audience to just find it on its own. Promote it.
If the most important thing in your life IS to write about your cat, write about it as creatively as you possibly can. Enjoy the experience!
From time to time, Jones holds an hour-long taster session, "Academic Blog Writing". If you are interested in joining an upcoming session, please email