We would like to invite you to the latest research seminar of the Centre for Games and Music Technology Research.
Speaker: Chi Zhang (Creative Technology PhD Student)
Title:     Using user-customized touch gesture for fast accessing installed apps on smartphones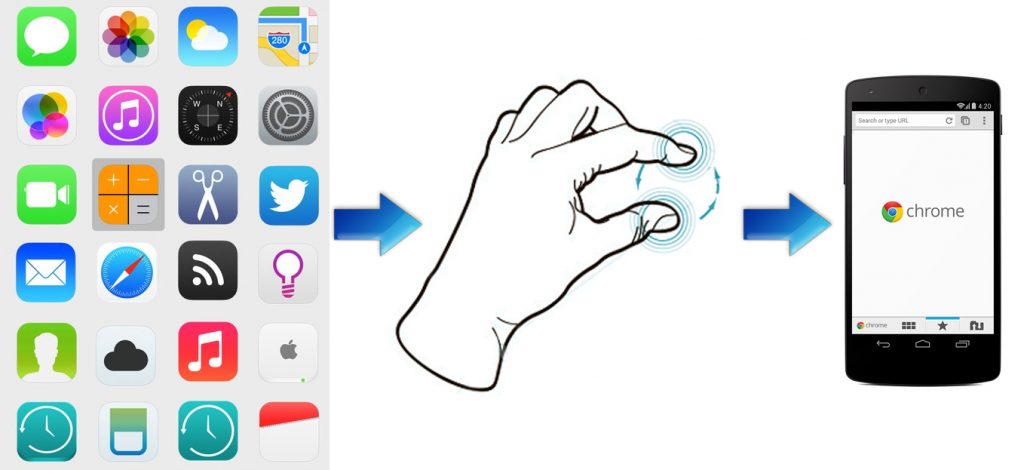 Time: 2:00PM-3:00PM
Date: Wednesday 17th May 2017
Room: PG11, Poole House, Talbot Campus
Abstract:
User-defined touch gesture is a common method for fast interacting with smartphones, it enables a user to define a touch gesture for a particular task, such as, "-" for volume down and "+" for volume up. But, the user-defined touch gesture method is typically provided as a "user-defined touch gesture set" aiming for countable commonly used tasks. These approaches are aiming to build a gesture set, include a limit number of universal gesture-task pairs developed by the users.  Existing user defined touch gesture sets supported a wide range of tasks on the smartphones, however, they: (1) still need learning; (2) cannot cover every task that user wants to active; (3) lack of the evaluation on the speed performance. To overcome these limitations and better understand the speed advantage of user-defined touch gesture method, we presented a novel user-customized touch gesture approach and conducted an experiment to evaluate its speed advantages. The experiment demonstrates a significant speed advantage of using our approach and the accuracy performance is evaluated as well. In particular, our findings include: (1) our approach has a significant speed advantage than traditional interaction method; (2) our approach has no significant accuracy differences between frequent and infrequent used apps; (3) analysed what caused the failure accessing in our experiments. Based on these findings, we offer (1) further evidence of the speed benefits of using user self-defined gesture for accessing tasks; (2) design implications for the future gesture-based interface for fast accessing on smartphones.
We hope to see you there.