The BU Game Analytics Platform (BUAP) is now made available for researchers and  developers, teams or companies to use (https://bu-games.bmth.ac.uk/home).
BUAP is an analytics platform for digital games, gamification, virtual reality (VR) and augmented applications (AR) or indeed any interactive multi-modal applications .  It is the first platform specifically designed to address the need of inter-disciplinary projects, which gives researchers and developers an easy access to powerful analytics tools without the learning curve. BUAP has been evolved from the beginning as a research project into a fully-fledged research led service product.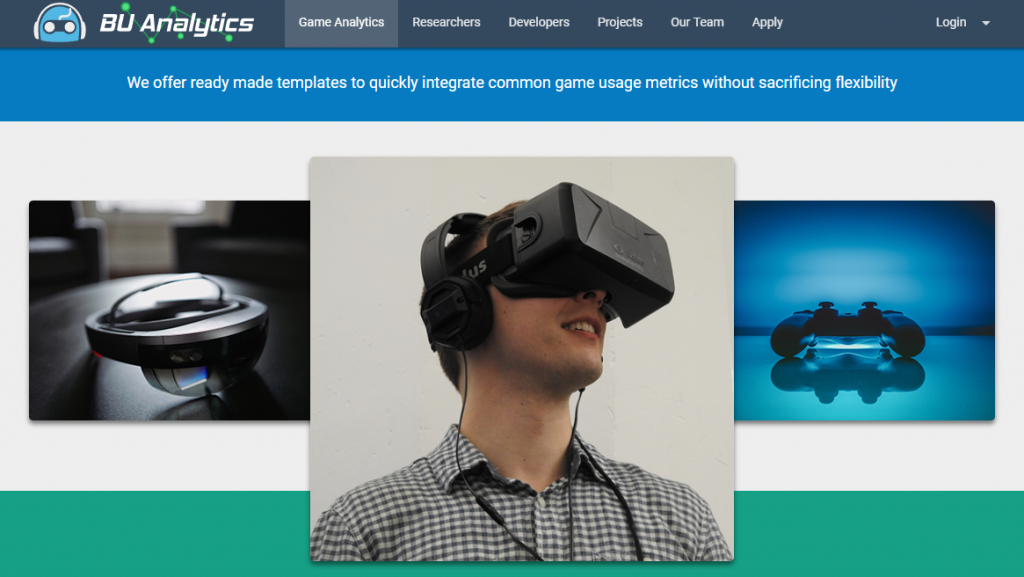 BUAP offers researchers and developers  an intuitive, flexible and powerful framework to evaluate various design and research aspects of their projects using a data-driven approach.  BUAP is applicable to a wider range of application:
Using BUAP in games and gamification apps to track users usage and engagement, effectiveness of the game structure and game mechanics
Using BUAP in VR and AR applications to assess Human Computer Interaction (HCI) design and evaluate the human aspect of HCI
AR developers can use BUAP to collect physical geolocation data
Research teams can use BUAP for user studies and evaluations to collect, analytics and generate comprehensive report.
BUAP has been developed by Professor Wen Tang, Victor Leach and Karsten Pedersen in the Centre for Games and Music Technology Research at Bournemouth University. Developed by researchers for researchers, BUAP's innovation lies in bridging powerful analytic tools to everybody including all the industries.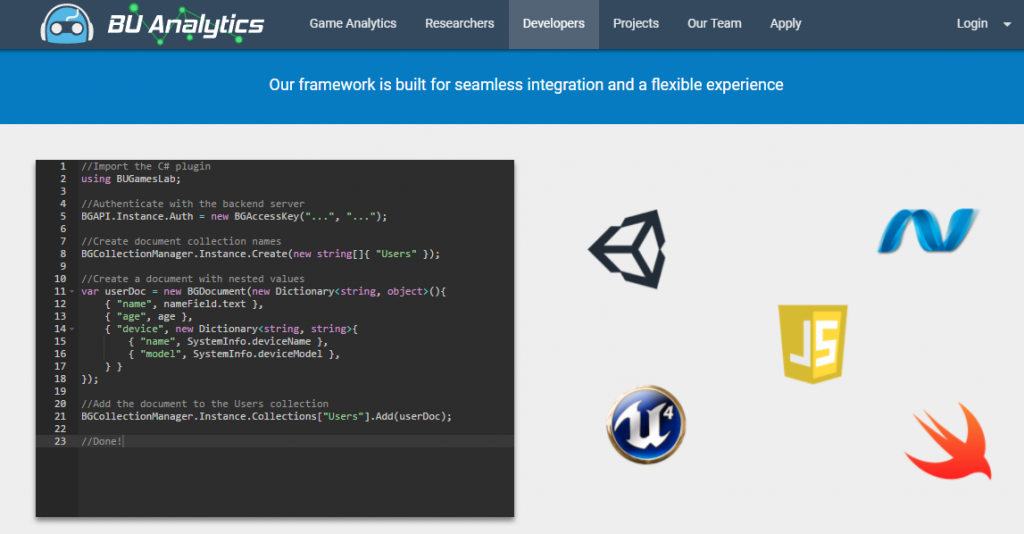 There are a  set of unique features that separate BUAP from commercial and mainstream analytics tools.
BUAP provides a variety of simple drop in plugins for common programming languages (C++, C#, JavaScript, Python, Java, and Swift) and game engines (Unity and Unreal Engine 4) to aid the application development process
BUAP allows uploading of schema-less and nest-able documents for complex data structures to be represented without hassle. Adding additional document fields at a later date is also seamless and requires no back end changes
BUAP has no restrictions on data types, which mean a great flexibility for various types of projects in different disciplines
With all the heavy lifting being taken care of by the BUAP framework, research teams and independent developers can forget about network communication, database management and sever hosting. Data is always encrypted while traveling across the internet and researchers can be sure it stays private
The end user orientated design of the BUAP platform means that researchers can run experiments with ease and test different gameplay variables in no time. All developers need to do is to conduct experiments and watch the data appear on BUAP's web interface
BUAP allows data exporting for people who wish to use other data visualization tools.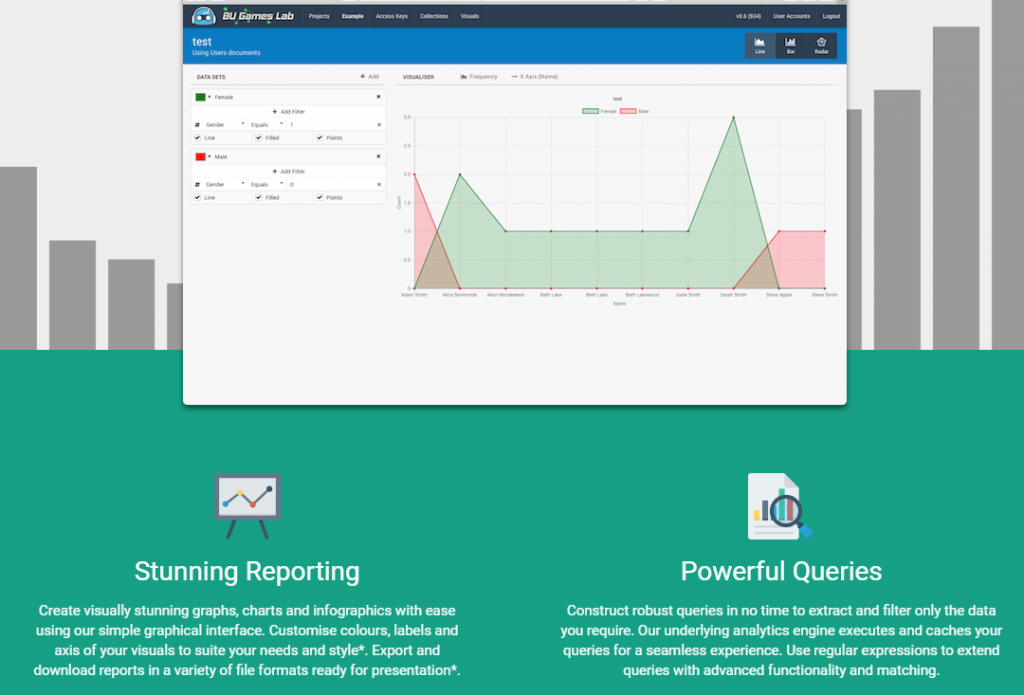 BUAP has been used in a number of research projects led by Professor Tang .
PLUS is a scenario based training system for police. We have used BUAP to collect data on playtime sessions, dialogue interactions, player actions and many more.
MathRun is a 3D runner game designed for 7-11 years old children to practice mental arithmetic. We are using BUAP to evaluate procedural generated math questions with children's play experience and leaning engagement.
Magic Land is a 3D farming game for children to learn algebra. It is a fully functional game that implements the National Key Stage 2, Year 3 maths curriculum in England. We use BUAP to analysis the effectiveness of motivational game design patterns to engage children with algebra concepts in a fun way.
Research teams, individual developers and companies can use BUAP via different models:
Analytics System Only Model: If your team already has digital game or VR expertise or existing games, BUAP team can work with you on the design of game data types or even implement the data types in your applications using the BUAP API.
Game, VR and AR Research Collaboration Model:  If your research projects require digital game and VR expertise, the BUAP team can help with the game and VR development as well as the data analytics design and the integration with the BUAP platform.
Game Analytics Training Course: You can sign up our short training module to gain in depth knowledge and practical skills on how to use BUAP in your projects and the general knowledge of game analytics
For more details on research collaborations with the BUAP team, please visit https://bu-games.bmth.ac.uk/home/apply.