…unless you are Allan Young, who currently is at Bournemouth, after six weeks of travelling across the USA (Hawaii, California, North Carolina and Florida) and Barbados, as part of his Churchill Fellowship on coastal management.
Allan is an urban planner, from Sydney (Australia), currently in the role of Planning Service Leader at EMM Consulting after a long spell as senior manager (Coastal and Natural Resources Policy) for the New South Wales government. The focus of his fellowship research is to identify ways in which implementation of retreat from coastal areas at high risk of erosion or flooding can be more successful. Allan explains that "There is an understandable preference for [coastal] protection in most cases due to the significant behavioural, political and systemic biases at play.  Yet we also recognise that, for economic or geo-technical reasons, protection cannot occur everywhere." He points out that while there are many alternatives ('products') on offer for coastal protection, a wide range of retreat options could potentially be effective risk management options, but have not yet been tested – he is trying to understand the reasons.

Allan has learned about my work on managed realignment and coastal management and decided to include BU as one of his destinations to find out more about the approach the UK is taking on coastal retreat. Managed realignment usually involves breaching of embankments or seawalls to create multiple benefits, usually more sustainable flood risk management and creation of intertidal habitats to compensate for habitat loss. I compiled a database of about 145 of such projects in Europe, nearly 60 are in the UK. On 20th June, Allan, Marin Cvitanovic and I visited Medmerry managed realignment site in West Sussex, the largest open coast project in the UK.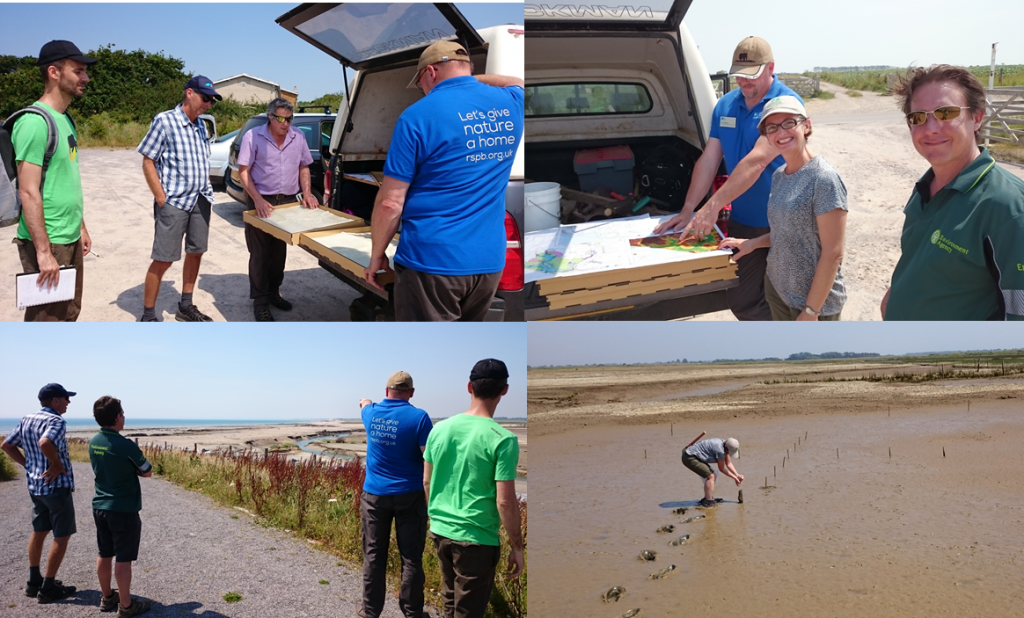 The land was purchased by the Environment Agency and is managed by the Royal Society for the Protection of Birds. On site, we were greeted by Tim Callaway (RSPB Area Manager) and Stephen Webster (RSPB Site Manager) and Adam Hammerton (Flood and Coastal Risk Management Officer at the Environment Agency). They showed us a 3D printing of the site before and after the breaching and passed on great insights about how the project evolved, stakeholders engagement, changes in perception of local people and the management of the site. Besides the guided field visit, I was also able to collect samples for a pilot study I'm undertaking with colleagues from the Department of Life & Environmental Sciences.
Allan is writing blogs about his visits in LinkedIn – later this week he will post one about his visit to the UK/BU. In the meantime, you can read what he learned in Barbados or the other places.
Interested in finding out more about the Churchill Travel Fellowship? The Winston Churchill Memorial Trust funds UK citizens to investigate inspiring practice in other countries, and return with innovative ideas for the benefit of people across the UK. Deadline for applications this year: 5pm on 19th September 2017.