The Health Services Journal published a commentary this week on Community Hospitals [1].  This online article is written by Dr. Emma Pitchforth who is based at RAND Europe in Cambridge (& BU Visiting Faculty), Prof. Edwin van Teijlingen (Faculty of Health & Social Sciences) and Dr. Ellen Nolte based at the European Observatory on Health Systems and Policies.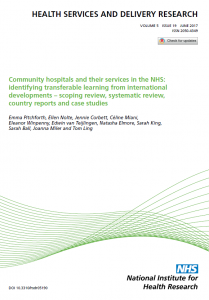 The authors highlight the recently completed NIHR study on Community Hospitals [2].  The notion of a Community Hospital in the UK is evolving from the traditional model of a local hospital staffed by general practitioners and nurses and serving mainly rural populations. Along with the diversification of models, there is a renewed policy interest in community hospitals and their potential to deliver integrated care. However, there is a need to better understand the role of different models of community hospitals within the wider health economy and an opportunity to learn from experiences of other countries to inform this potential.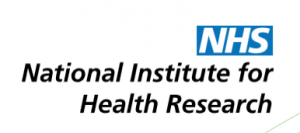 With ease of access and a sense of homeliness, there is potential for Community Hospitals to be better integrated into NHS in England.  The authors suggest that a more strategic role for 'traditional' Community Hospitals might be timely within the NHS in England.  They further conclude that if challenges around Community Hospitals are addressed and their within the English health system is properly defined, they could provide positive benefits to the health service. It seems that, if done correctly, Community Hospitals could be a traditional solution to help address some of the modern day challenges of the NHS.The full NIHR report is Open Access and can be found here!
Last year the research team had already published a scoping review article from the NIHR study [3].
References:
Pitchforth, E., van Teijlingen, E., Nolte, E. (2017) Community hospitals: a traditional solution to help today's NHS? Health Services Journal (11 July) https://www.hsj.co.uk/community-services/community-hospitals-a-traditional-solution-to-help-todays-nhs/7020019.article#/scientific-summary
Pitchforth, E., Nolte, E., Corbett, J., Miani., C, Winpenny., E, van Teijlingen, E., Elmore, N,, King, S,, Ball, S,, Miler, J,, Ling, T. (2017) Community hospitals and their services in the NHS: identifying transferable learning from international developments – scoping review, systematic review, country reports and case studies Health Services & Delivery Research 5(19): 1-248.
Wimpenny, E.M., Corbett, J., Miami, C., King, S., Pitchforth, E., Ling, T., van Teijlingen, E. Nolte, E. (2016) Community hospitals in selected high income countries: a scoping review of approaches and models. International Journal of Integrated Care 16(4): 13 http://dx.doi.org/10.5334/ijic.2463