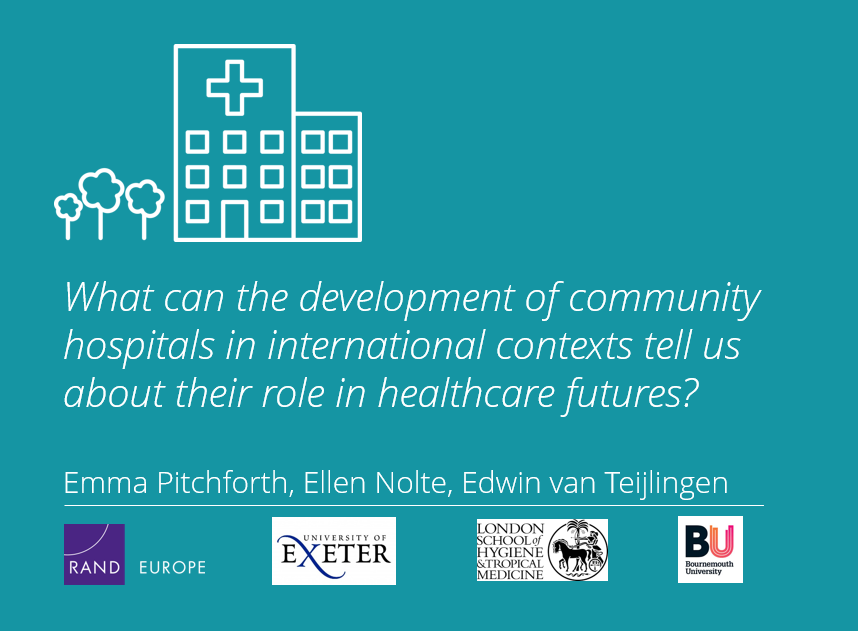 BU Visiting Faculty Dr. Emma Pitchforth (Senior Lecturer in Primary Care, University of Exeter) spoke this week at International insights: What can the development of community hospitals in international contexts tell us about their role in healthcare futures?, the first of three UK Community Hospital online seminars.  Emma presented our NIHR study on Community Hospitals [1-3].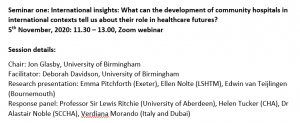 Community hospitals are a crucial but often neglected part of the health care systems in the UK.  Community Hospitals are often very popular with local communities but they often face political challenges.  COVID-19 has prompted us to make dramatic changes to way we think about and organise health care. Community hospitals have made a significant contribution to the health and wellbeing during the pandemic. The flexibility, resilience and strong community engagement typical of many community hospitals is being brought to the fore. At this critical time, questions are being asked about the future role of community hospitals and what lessons we can learn from other countries.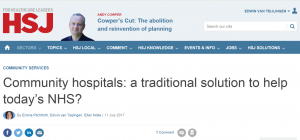 The notion of a Community Hospital in the UK is evolving from the traditional model of a local hospital staffed by general practitioners and nurses and serving mainly rural populations. Along with the diversification of models, there is a renewed policy interest in community hospitals and their potential to deliver integrated care. However, there is a need to better understand the role of different models of community hospitals within the wider health economy and an opportunity to learn from experiences of other countries to inform this potential.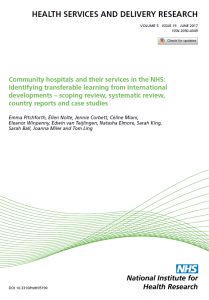 There will be two further webinars at lunch time on the 12th and 19th November.  You can register using the following link: https://bham-ac-uk.zoom.us/webinar/register/WN_dX8LwdHxQX2-Mf8nlt8nwg .
Prof. Edwin van Teijlingen
Centre for Midwifery, Maternal & Perinatal Health
References:
Pitchforth, E., van Teijlingen, E., Nolte, E. (2017) Community hospitals: a traditional solution to help today's NHS? Health Services Journal (11 July) https://www.hsj.co.uk/community-services/community-hospitals-a-traditional-solution-to-help-todays-nhs/7020019.article#/scientific-summary
Pitchforth, E., Nolte, E., Corbett, J., Miani., C, Winpenny., E, van Teijlingen, E., Elmore, N,, King, S,, Ball, S,, Miler, J,, Ling, T. (2017) Community hospitals and their services in the NHS: identifying transferable learning from international developments – scoping review, systematic review, country reports and case studies Health Services & Delivery Research 5(19): 1-248.
Wimpenny, E.M., Corbett, J., Miami, C., King, S., Pitchforth, E., Ling, T., van Teijlingen, E. Nolte, E. (2016) Community hospitals in selected high income countries: a scoping review of approaches and models. International Journal of Integrated Care 16(4): 13 http://dx.doi.org/10.5334/ijic.2463