The ESRC has pre-announced the commissioning of four new calls under the Global Challenges Research Fund (GCRF). The calls will focus on the areas of mental health, education and skills, decent work and transitions towards sustainable and inclusive societies.
Interdisciplinary perspectives from within and beyond the social sciences are actively sought.  The formal launch of the calls will be in October/November 2017. A total budget of around £16 million will be available.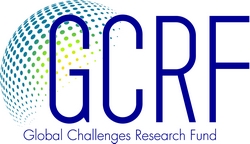 Focus areas:
Mental health
This area is likely to take a broad perspective on what constitutes mental health and includes mental, neurological, and substance use (MNS) disorders. It will encourage interdisciplinary research that explores how these categories might be conceptualised differently or not regarded as illnesses in some contexts, for example, how MNS disorders are understood and the implications for prevention, treatment-seeking and interventions. Research might also explore how MNS disorders affect families, communities and carers and what this means for those who should provide care and support. Research might address how 'informal care' networks shape understanding, attitudes and experiences in relation to MNS disorders. It might also look at how biological, cultural, economic, environmental and social factors determine MNS disorders and resilience with a view to tackling inequalities and supporting the most vulnerable and marginalised groups.
Education and skills
The skills agenda, like education, underpins many of the UN's Sustainable Development Goals. Research on education and skills in this context might consider questions around what skills are needed across the life course to support decent work, the changing nature of work and how best to develop and enable access to these skills. What form of skills development will connect with strategies for economic and social development? How do intersecting inequalities within and beyond education affect access, experience and outcomes? How do the different forms of education and skills development delivery tackle inequalities?
Decent work for all
Goal 8 of the UN's Sustainable Development Goals cites 'decent work for all' as an integral part of the challenge of sustainable growth. It is estimated that around 470 million jobs will be needed globally for new entrants to the labour market by 2030. The aim of Goal 8 is to ensure not only that sufficient employment is created, but also that work is productive, fairly remunerated and meets minimum standards of security and prospects for personal development. Creating the conditions by which this can be achieved raises fundamental challenges in terms of raising productivity and competitiveness in lower income countries. This in turn relates to issues such as training and education, labour market regulation, and the capacity of the state to encourage and support innovation and appropriate business practices on the one hand and to provide adequate unemployment and social security support on the other.
Research could also address the intersections between labour markets and patterns of global trade or production and migration. The specific challenges associated with youth employment and improving access and employability of people with disabilities are also important, as are a greater understanding of how to reduce the obstacles that hold women and girls back in the workplace and how to eliminate forced employment and the worst aspects of child labour.
Transitions towards sustainable and inclusive societies
For all developing countries, there is a need to manage advances in wellbeing, equity and economic growth alongside the challenges of climate change, biodiversity and cleaner energy and air. Are there models or approaches to economic development that offer new insights into how to support sustainable, equitable growth? Research themes might include the potential offered by new models of production, with a stronger emphasis on locally based, small-scale enterprises; appropriate policies to encourage sustainable patterns of consumption; reform of trading relationships to encourage sustainable production patterns; and analysis of the opportunities offered by new digital technologies to improve access to finance and radically change models of production and distribution in low income countries. Governance and institutional dynamics are also crucial – what kind of institutions are needed to meet these challenges?
A central ambition of this theme is to provide and disseminate evidence of what works well in meeting these challenges and to address opportunities for replication or scale-up.
If you're interested in the above…
Get in touch with your RKEO Research Facilitator to discuss potential applications.