ESRC are inviting proposals for new research grants that qualify for funding from the Global Challenges Research Fund (GCRF). This call aims to fund a portfolio of innovative research grants focusing on skills acquisition in developing countries.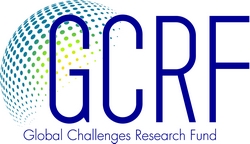 GCRF is a £1.5 billion funding stream to support research which addresses the problems faced by developing countries. GCRF forms part of the UK's Official Development Assistance (ODA) commitment, and as such funding under this call will be awarded in a manner consistent with official ODA guidelines.
Funding is available for applications which fall under the remit of ESRC. The ESRC has a total budget of £5 million allocated to this call. ESRC expects to fund a balanced portfolio of proposals of varying sizes and ambitions, with a maximum grant value of £1 million at 100% full Economic Cost (fEC). The research councils will contribute 80% fEC on successful proposals. It is expected that the portfolio will include grants which are significantly smaller than the maximum value.
Proposals are invited for research grants of durations up to 27 months. Proposals must be led by a researcher at an eligible UK research organisation and should be submitted through the research councils' Joint Electronic Submission (Je-S) system.
Thematic focus
This call seeks to address how inequalities such as gender, class and caste manifest in access to and experiences of skills training and skills programmes for young people both within and outside employment. While these and other inequalities affect experiences across the life-course, this call seeks to further increase understanding on issues particularly affecting adolescents and young people.
Different forms of skills provisioning (public, private, work-based, nonformal) can be considered under this call, as well as skills acquisition at a local, national or international level. Applications may consider how skills-oriented programmes can transform rather than reproduce intersecting inequalities. The call seeks to address how creative solutions can be used to help meet the SDG challenges.
The call aims to address how transitions to meaningful work could be more successfully and smoothly achieved and the aspirations of young people moving into the workplace be met. Research under this call should consider some of the wide range of issues affecting transitions into work for young people and how the resulting understanding of those issues can be applied to influence policy at national/international levels, develop specific interventions or new ways to improve existing transitions to meaningful work.
Further information on the themes can be found within the call specification.
How to apply
All proposals must be submitted through the Je-S system by 16.00 on 22 March 2018.  Detailed guidance about how to apply is provided in the guidance below.
Standard ESRC eligibility rules apply. See the Research Councils UK website for a list of eligible organisations.
Call documents
Timetable
Deadline for submitting full proposals – 16.00 on 22 March 2018
Panel meeting – July/August 2018
Decisions to applicants – late September 2018
Start date for successful proposals  – 1 December 2018
If you are interested in applying to this call then please contact your RKEO Funding Development Officer in the first instance.