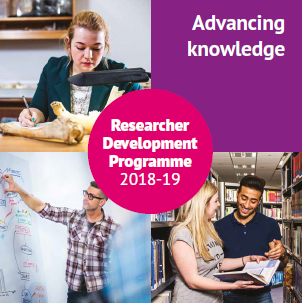 The Doctoral College would like to present the October monthly update. We would like to welcome all new PGRs to BU and the Doctoral College, and remind any new PGRs that have not attended the Doctoral College induction to get in touch. There are limited spaces left on the Pre-Transfer / Major Review Induction and the Post-Transfer Induction for continuing PGRs, so please book to avoid disappointment. We are also still offering Brightspace Researcher Development Programme training.
New for 2018 – Postgraduate Research Live Exhibition. Applications for postgraduate researchers to display are now open.
The Researcher Development Programme is LIVE on Brightspace. You can no longer access this information on myBU. Workshop bookings, online resources and modules, plus much more are accessible on this new platform. Download the free 'Brightspace Pulse' app to easily keep up-to-date. If you are a PGR or PGR Supervisor and cannot access this please get in touch.
Don't forget to like the Doctoral College Facebook page for regular news and information.