PalaeoGo! is a project funded by Bournemouth University (BU) via its Higher Education Innovation Fund (HEIF) that aims to show how augmented reality (AR) can be used as an educational tool at natural history museums, national parks and in any open space or landscape.
We are happy to announce that today (8th of April 2019) we have launched our first deployment at the Etches Collection Museum of Jurassic Marine Life. Visitors to the Museum can now borrow an iPad with our PalaeoGo Etches Edition app installed on it from the reception desk, and go on an AR-powered fossil hunt with [cartoon] Steve Etches himself!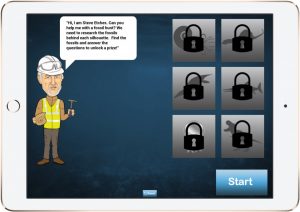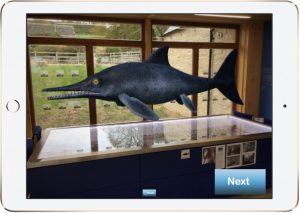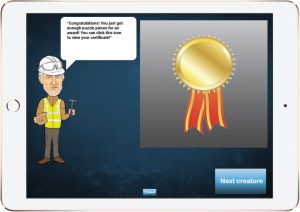 As described in our previous blog post and The Conversation article, museum visitors are reluctant to install any apps on their devices, hence the need for museum-issued ones. However, while exhibiting at the Family Science Festival in Dorchester last month, we might have discovered a secret of how to seed user downloads! As part of the Etches Collection deployment we will be evaluating our approach, and we will share the findings once confirmed, so stay tuned!
This project is an interdisciplinary collaboration between computer animators, computer scientists and natural scientists. The project is led by Peter Truckel, Marcin Budka and Matthew Bennett.