By 2018, more than 80,000 unaccompanied asylum-seeking children were registered in the EU. That's half of Bournemouth's population. Refugee children pose considerable policy challenges, with their integration being of utmost importance. Studies show that refugee children have IT skills; however they lack the ability to make critical media choices
Dr Annamaria Neag, a Marie Curie Research Fellow at BU's Faculty of Media & Communication who has a keen interest in media literacy education, was Cafe Scientifique's guest speaker earlier this month. Dr Neag's project is looking at how unaccompanied refugee children use digital technology and social media in their countries of asylum. The aim of the project, beyond understanding their media use, is to create media literacy educational materials that can help them to become more critical about social media, and to use these technologies in a creative and responsible way.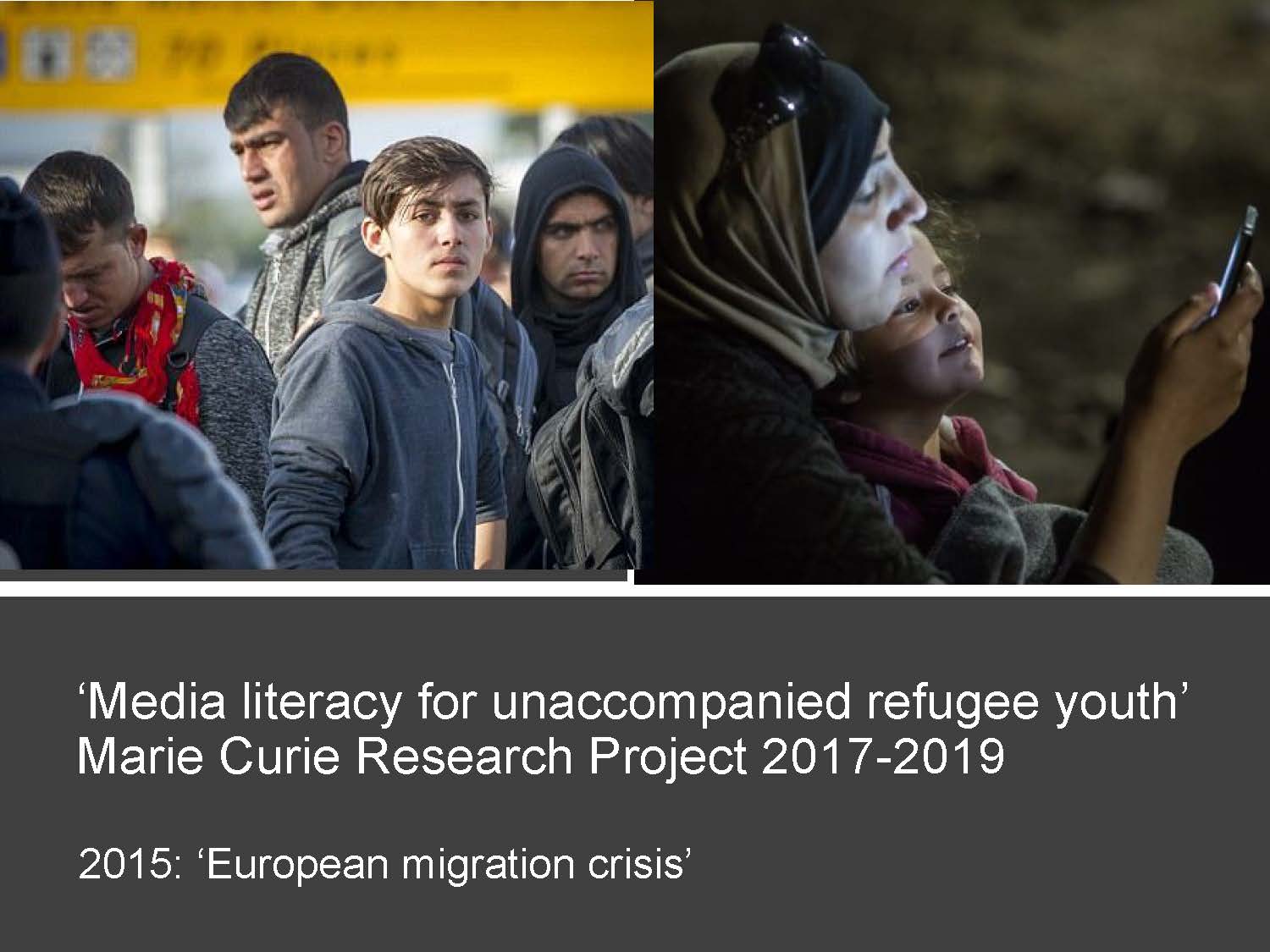 The project investigated how unaccompanied refugee children use digital technology and social media across four European countries; the Netherlands, Sweden, Italy and the UK. Dr Neag discussed with the Cafe Sci audience how these findings can assist in developing media literacy for refugee children's civic participation.
The project is unique because it brings together the disciplines of education, media literacy and migration studies for offering solutions to a matter of pressing urgency: the integration of unaccompanied minor refugees.
Annamaria's Café Scientifique talk highlighted the very different experiences and knowledge unaccompanied children had in the area of social media and technology use. Although policy papers frequently talk about them as if they are a homogeneous group, the findings show that their social media savviness is influenced by their previous educational background and their access to technology in the country of asylum, among other factors. She also talked about the importance of involving children's mentors and guardians in helping children understand issues such as fake news, advertisements and the importance of privacy settings online.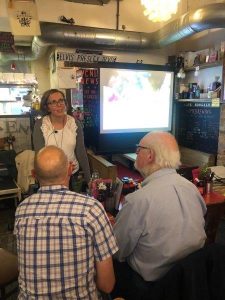 Dr Annamaria Neag reflects on her experience of speaking at Cafe Scientifique earlier this month; "I am very much interested in public engagement, so when I first heard about Café Scientifique I thought that it would be a great opportunity to present my research findings to people outside academia. I found it quite interesting to try and frame the talk in a way that is both academically sound, but still engaging enough for the greater public. As it turned out, people in the audience were really keen in hearing about the findings, and they had pertinent questions relating to their own perceptions on migration or their experiences with refugees. All in all, it was a wonderful experience, and I'd really recommend it to anyone believing in the importance of public engagement"
Find out more about the project; Media literacy for unaccompanied refugee youth
The theme of Refugee Week 2019; 'You, me and those who came before', is an invitation to explore the lives of refugees  and those who have welcomed them throughout the generations.
Events in London and across the country (e.g. Bristol, Coventry)


The next Café Scientifique will take place at Café Boscanova on Tuesday 2 July from 7:30pm until 9pm (doors open at 6:30pm)
There's no need to register, make sure you get there early though as seats fill up fast!
We'll be joined by Debora Almeida from the Faculty of Health & Social Sciences who will be asking;
Can you save a life? Exploring the quality of CPR delivered by bystanders
Cardiac arrest is a sudden stop of the heart due to electrical failure and is a potentially reversible medical emergency yet, if untreated, it can lead to death within minutes. Every year in the UK, around 30,000 people receive resuscitation for out-of-hospital cardiac arrest, with survival rates ranging between 2-12%. High quality cardiopulmonary resuscitation (CPR) is crucial in generating circulation to vital organs during cardiac arrest. However, it has been demonstrated that the quality of CPR delivered by a lay person, first aiders and highly-trained-rescuers is often inadequate, inconsistent and with excessive interruption, resulting in reduced chances of survival.
This talk will highlight some of the research taking place at BU into the use of real-time-feedback to improve the retention and quality of CPR skills. You will have the opportunity to learn a bit more about the equipment and practice your CPR skills.
Can you save a life? We think so…
Find out more about Café Scientifique and sign up to our mailing list to hear about other research events: www.bournemouth.ac.uk/cafe-sci
If you have any questions please do get in touch
You can also follow us on Facebook and Twitter