The photo of the week series is a weekly series featuring photos taken by our academics and students for our Research Photography Competition, which provides a snapshot of some of the incredible research undertaken across the BU community.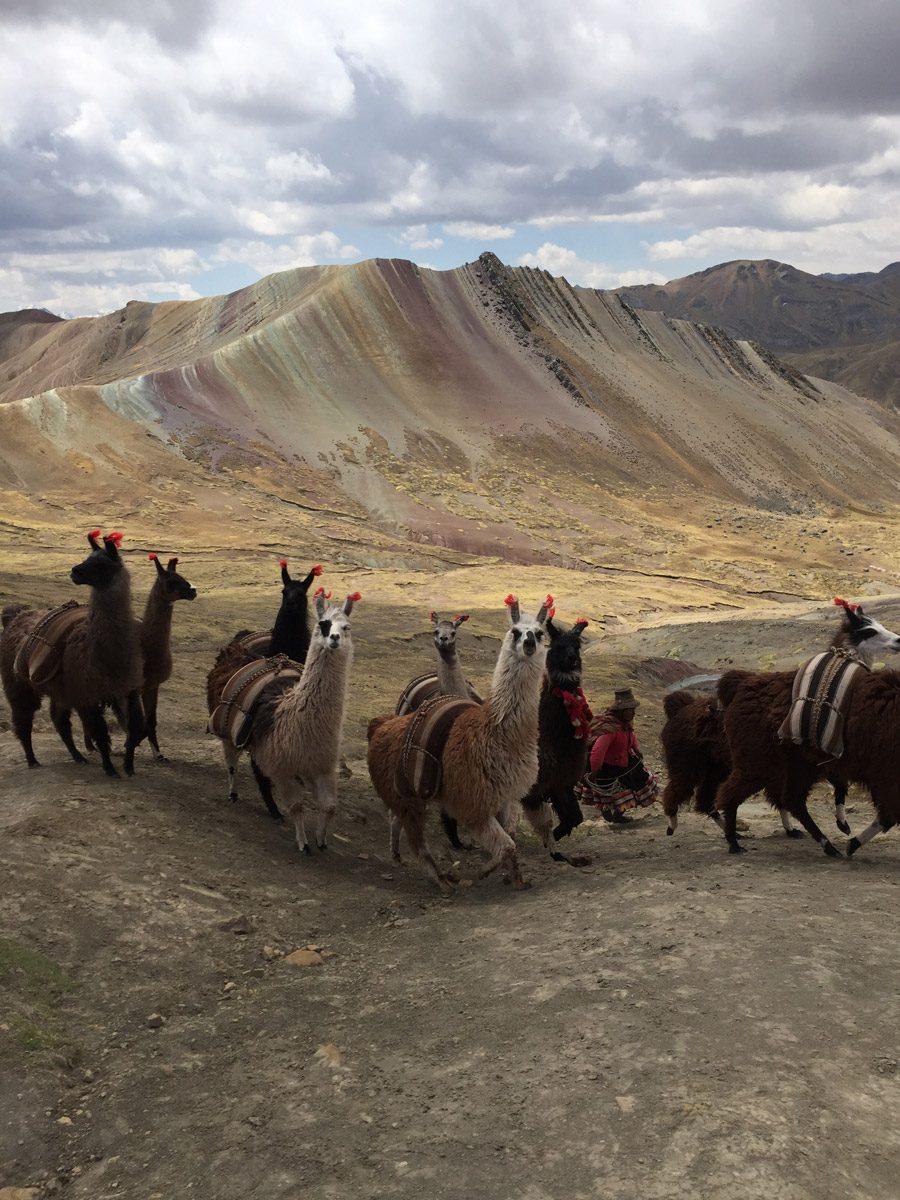 This week's photo of the week, 'Llamas at Rainbow Mountain, Peru' is by Karen Thompson, a senior lecturer in Leadership, Strategy and Organisations, from the Faculty of Management. 
Global warming is believed to have melted the snow and ice revealing Rainbow Mountain or Vinicunca, in the Andes in the Cusco region of Peru.  In recent years around 500 villagers are reported to have moved back to their ancestral land to act as guides to tourists bringing in around $400,000 a year to compliment farming activity in the region.  At 5,100m above sea level, the altitude and weather that can be inhospitable make for a challenging hike and yet there are fears of environmental destruction by the large numbers of tourists.   
The delicate balance between planet, people and profit is a key driver for my research and is represented by setting for my photograph.  The curious llamas captured my heart and as a result I used a llama as the icon for curiosity – one of the eight principles I identified for the concept of Responsible Project Management.  I used this photo in the practitioners' Guide to Responsible Project Management that was created with colleagues, students and professional practitioners using a social learning approach to research.