Telling a story of research through photography
The 'photo of the week' is a weekly series featuring photographs taken by BU academics and students for our Research Photography Competition which took place earlier this year.
These provide a snapshot into some of the incredible research taking place across the BU community. 
This week's photo of the week was taken by Minesh Khashu and is titled;
'Fatherhood'
The Family Initiative's International Neonatal Fathers Working Group, chaired by Prof Minesh Khashu, has reviewed the literature on engaging fathers in neonatal units, with the aim of making recommendations for improving experience of fathers as well as health outcomes in neonatal practice. We believe that supporting the father-baby bond and supporting co-parenting between the mother and the father benefits the health of the baby. We find, however, that practice remains sub-optimal. Fathers typically describe the opportunity to bond with their babies, particularly skin-to-skin care, in glowing terms of gratitude, happiness and love.
These sensations are underpinned by hormonal and neurobiological changes that take place in fathers when they care for their babies. Fathers are subject to different social expectations from mothers and this shapes how they respond to the situation and how neonatal staff treats them. Fathers are more likely to be considered responsible for earning, they are often considered to be less competent at caring than mothers and they are expected to be "the strong one", providing support to mothers but not expecting it in return. Our review ends with 12 practical recommendations for neonatal teams to focus on.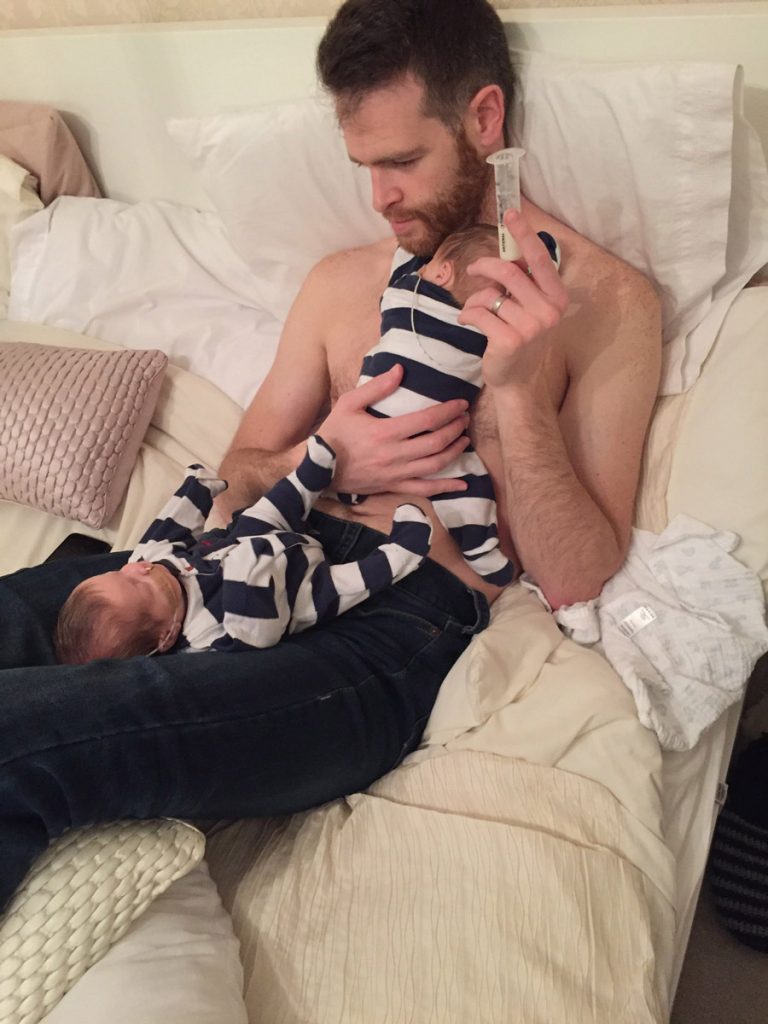 If you have any questions about the Photo of the Week series or the Research Photography Competition please email research@bournemouth.ac.uk