We would like to invite you to the next research seminar for the Centre for Games and Music Technology Research.
Title: Researching "Scored Out": a portable testimony to Vasilishki for 3 musicians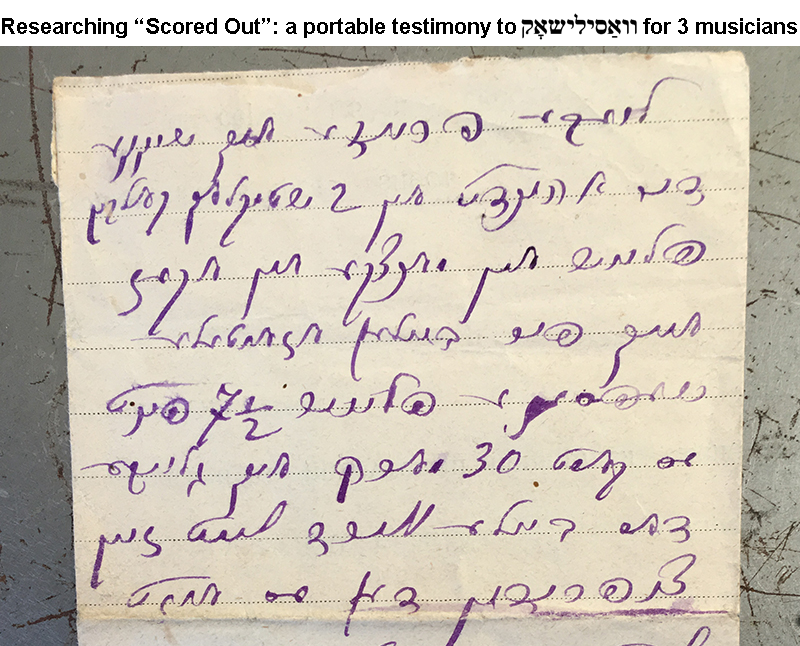 Speaker: Dr Thomas Gardner (London College of Communication)
Time: 1:00PM-2:00PM
Date: Wednesday 13 November 2019
Room: F204 (Fusion Building)
Abstract: The project aims to research, realise and publicly stage a performance environment inspired by the complex memories of the town Vasilichki, a Jewish shtetl in Belarus erased by the Nazi's in 1942.
The talk will discuss the multi-faceted research process and the challenges of integrating biographical, historical and aesthetic viewpoints – work which not only engages with history but also, to some extent, rewrites it.
The work draws on a personal archive of correspondence from the town and critically engages with the synagogue tradition of cantillation and pre-20th century German music to create hybrid scores.  These will re-configure the encounters between the two cultures and, through new listening, mediate the legacy of trauma.
Further information can be found here: https://scoredout.home.blog
We hope to see you there!