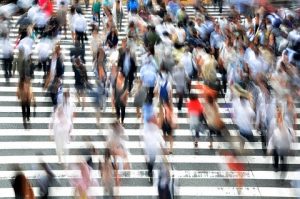 An online brokerage event for the Horizon 2020 Societal Challenge 6 (SC6) 'Europe in a changing world – Inclusive, innovative and reflective societies' will take place on 12 December 2019, from 11:00 to 12:30 CET.
This online event is foreseen for up to 50 participants and registration is open until 8 December.
The event is organised by Net4Society, a network of SC6 National Contacts Points. More information is available on the event's webpage.
The UK SC6 NCP is also holding an information event in London on 5 December, to support the UK stakeholders interested in the SC6 call. The call is now open with deadline of 12 March 2020.
In a case of no-deal Brexit, the H2020 Guarantee extension covers all successful bids made after EU Exit on schemes that the UK can bid for in its new status as a third-country – above mentioned call falls under this guarantee. H2020 Guarantee extension funding is for the lifetime of the grant as awarded.