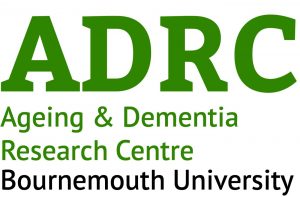 Do you know someone aged 65+ that would like to attend?
Myself and colleagues at Bournemouth University's Ageing and Dementia Research Centre (ADRC) are really excited to announce our new informal coffee morning, this is starting in January 2021. These coffee mornings are an opportunity for anyone aged 65 and over to hear more and chat about our research. They will take place regularly online (at least for the time being) as we thought it might be nice to engage about our research in a new way in the new year. We are keen for these sessions to be interactive and fun and to hear feedback on study ideas (even develop new ideas) as well as progress our findings.
ADRC Virtual Coffee Morning – 6th January 2021 at 10 am on Zoom
Our co-Lead of the ADRC Professor Jane Murphy will join us to talk about a new simple tool to detect undernutrition in older people living in the community through a conversation. Also, it helps to signpost to resources and support as required. The tool is called the 'Nutrition Wheel'.
For more details, click this link: https://www.malnutritiontaskforce.org.uk/nutrition-wheel
At the session she will explain the reasons why older people become undernourished and talk about the tool. We would welcome your thoughts about this to help with further work too.
 If you know someone that would like to join us at the coffee morning please email adrc@bournemouth.ac.uk and we will send you the Zoom meeting details.