Following on from yesterday's blog post on the support on offer for research applications for external funding, this post will focus on what's available from internal funding, and how all the support on offer grows research capacity at BU.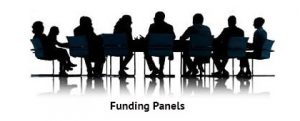 Research Funding Panels: To help us further develop our research capacity in line with BU2025, the Research Performance and Management Committee (RPMC) oversees research investment and performance. Under the auspices of the RPMC, Funding Panels have been established to have oversight of funding allocations, in order to further build the research environment, our external engagement and the quality and impact of research endeavours. There are seven funding panels and future calls will be released on the BU intranet. You can find out more information about each panel here, including previous funded projects. The panels include the extensive Research Impact Programme.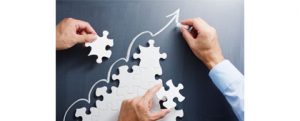 Strategic Investment Areas: As articulated within BU2025, our Strategic Investment Areas (SIAs) build on our existing academic strengths and future opportunities aligned to external priorities, including policy direction and funding. The four Strategic Investment Areas are:
Assistive Technology
Animation, Simulation & Visualisation
Medical Science
Sustainability, Low Carbon Technology & Materials Science.
Each SIA has an academic steering group and are supported by External Advisory Boards, made up of experts from industry and the not-for-profit sector, to ensure our research activities are informed by wider society. The purpose of these groups is to ensure that we align internal and external resources appropriately to secure the growth of BU's research profile. All of our SIAs are inherently interdisciplinary and build on existing excellence within the University. You can find out more here, including the opportunities available to get involved and who to contact.
Stop Press: An open call for expressions of interest will go out on the BU intranet this week. The University are seeking to identify game changing research ideas and enable these to become a reality. Keep your eyes out for the launch of the call!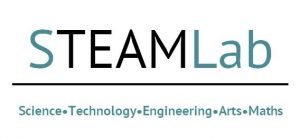 STEAMLabs: These offer the opportunity to meet new people from all disciplines and sectors, and to spend dedicated time developing novel ideas for research projects. We will select topics for STEAMLabs and advertise these for participants. For example, each year we run a STEAMLab for each of the four SIAs. These seek to come up with highly innovative and urgently required research which is ambitious in scope and will require a high level of expertise, commitment and funding. The research must address challenges in the topics advertised. As a result of each STEAMLab, we anticipate the development of innovative, ground-breaking and ambitious projects which have the capacity to attract significant, high value funding from the public and private sectors.
STEAMLabs used to be an all day event, in person, but we've amended them to online and for two hours duration. You can see here the details of the last event held in February on the SIA for Animation, Simulation & Visualisation. Check the blog for the next events coming up shortly. These will be for the remaining SIAs, Global Challenges and Industrial Challenges and will take place in April – July 2021.
Open Access Publication Fund: BU operates a dedicated central Open Access Publication Fund (OAPF). The BU Open Access Publication Fund policy and procedure has recently been reviewed and revised to reflect changes to this year's budget. The newly revised policy and checklist can be found here.  BU now also benefit from various Open Access agreements through JISC deals including with publishers like Wiley, Sage and Springer. Please see the recent blog post, including the relevant links to publishers.
RDS: I mentioned in the two previous posts the support on offer from Research Facilitators for bid development. In addition, RDS have several faculty-facing staff (an overview and contacts are here) and areas of expertise that can support you in your research activities. The latter include:
Research Commercialisation Manager – Lesley Hutchins, whose overarching role is the exploitation of BU's research IP for commercialisation and societal benefit
Engagement and Impact Facilitator – Genna Del Rosa and Engagement Officer – Adam Morris – support academics to develop research impact with external stakeholders. This includes supporting public engagement events, and working with academic colleagues to develop engagement strategies to enhance funding bids, and supporting colleagues to deliver and evidence impact.
Knowledge Exchange Adviser – Rachel Clarke has a focus on Knowledge Transfer Partnerships (KTPs) and the HEIF.
Research Outputs Adviser – Pengpeng Hatch, who works with academic colleagues to increase output volume, quality and impact, and for championing open access publishing across the institution.
Research Governance Adviser – Sarah Bell and Clinical Governance Adviser – Suzy Wignall – are all things ethics and governance.
Growing research capacity at BU: Research is a key component of Fusion and plays a critical role in the achievement of our BU2025 outcomes to help us achieve our vision of inspiring learning, advancing knowledge and enriching society. In this context, BU2025 set out ambitious plans and targets for research at BU.
As Julie Northam said in her blog post on why BU research matters, research is a priority for BU. It is central to our institutional strategy and ethos and it is fundamental to Fusion. Our research capacity has grown considerably over the past few years. More staff are now engaging actively in research, as demonstrated through the proportion of staff submitted to the Research Excellence Framework (REF). This has increased from less than a third of staff (REF 2014) to over three quarters of staff (REF 2021). We have invested in the Strategic Investment Areas and new institutes (such as the Institute for the Modelling of Socio-Environmental Transitions, IMSET and the Institute for Medical Imaging and Visualisation, IMIV) to bring research to life through programmes of research and collaborative, multidisciplinary research teams. We are applying for and winning longer and larger research projects with more being sent to the prestigious funders.
This weeks posts have outlined the support on offer to BU staff to develop their research activities, regardless of career stage, showing the commitment of the university to grow capacity and build on the excellent work of our ECRs through to the excellent Leadership of our Professors, ensuring research is inclusive to all. The posts have also highlighted the extent to which support is on offer for interdisciplinary work, especially through the opportunities shown above in today's post.
This weeks three part posts have been a snapshot of what's available to support you in your research as a BU staff member. Do contact RDS to find out more about how we can support you in your research career. Working together, we can continue to grow research at BU.