Ensuring that BU's knowledge is informed by society, for the benefit of society, is at the core BU's vision and values. As part of the Research and Knowledge Exchange Office, the Knowledge Exchange and Impact Team (KEIT) brings this vision alive through corporate level initiatives for knowledge exchange with multiple audiences include the public, industry and undergraduate students. The mechanisms for knowledge exchange are varied and include the Festival of Learning, Knowledge Transfer Partnerships, Higher Education Innovation Funding (HEIF), Business Services and Research Communications amongst others. Through dedicated specialist roles, the team also works to understand the value of engagement and evidence the impact of BU's work for society.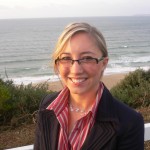 Dr Rebecca Edwards
Knowledge Exchange and Impact Manager
redwards@bournemouth.ac.uk
(01202) 961538
M406, Melbury House
I lead the Knowledge Exchange and Impact Team to work across BU through a series of corporate level initiatives designed to ensure our research activities are informed by society for the benefit of society. This role builds on my previous experience at BU as Public Engagement and Impact Manager/Research and Knowledge Exchange Development Manager.
My passion for research and knowledge exchange stems from my time as a researcher dating back over the last decade or so. After completing a BSc in Geography from Royal Holloway, University of London, at the same institution I was awarded an ESRC CASE Studentship to explore the impacts of public space policy – co-funded by Grosvenor Estates and the Royal Institution of Chartered Surveyors (RICS). This triggered my dual passions of understanding the impacts of national government policy at a localised level and how society engages within the public sphere. I was then appointed as a Research Associate at Cardiff University, first as part of the Regeneration Institute and latterly the Wales Institute of Social & Economic Research (WISERD). Here I had a diverse and varied role, working on multiple research and knowledge exchange projects – often at the same time!
Through funders including the ESRC and Joseph Rowntree Foundation (JRF), I explored my passion for governance and policy through research into social housing, urban regeneration and safeguarding young people. After three years at Cardiff, I then spent the next three at University of Southampton as a Research Fellow within the Third Sector Research Centre (TSRC), funded by the ESRC, Office for Civil Society and Barrow Cadbury Trust. Here, I project managed a work stream of three interrelated projects which focused around the environment and the third sector.
Other interests include supporting local charities, having fun on the beach (and sometimes in the sea), walking (preferably up mountains), hanging out with my friends/family (one baby boy, one husband, one Jack Russell and two cats), experimenting with new recipes, going to gigs and trying to understand rugby.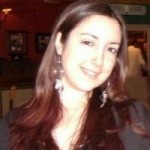 Rachel Clarke
Knowledge Exchange Advisor (KTP)
clarker@bournemouth.ac.uk
(01202) 961347
M402, Melbury House
As the Knowledge Transfer Partnerships (KTP) Officer I am responsible for developing and managing the Institutions KTP portfolio and also for brokering relationships, with a KTP focus, between the University and the business world.  Knowledge Transfer Partnerships are beneficial to all parties involved and I'm delighted to be working in this setting.  As an example, a direct result of a KTP project can increase profits and innovative mobility within partner businesses. As part of my role involves the active promotion of KTPs, I will be spending time out and about at events, so if you see me around, please do say hello!
For the past 4 years I have been working in the Careers & Employability team at the University in an employer liaison capacity; organising careers events and sourcing and advertising an range of job opportunities for students, be it part time, placement and graduate.  Previous to this, I have worked in operations and recruitment in the local area and as such have built up a network of contacts over the years.  Prior to my working life, I studied at Bath Spa University and achieved a degree in Media Communications and Cultural Studies.   I feel that this role of KTP Officer will hone in on my skills and experience gained over the years.
Outside of work, I play roller derby with the local league, Dorset Roller Girls.  This keeps me busy attending games, training (on and off skates) and I am also part of their fundraising committee.  I have a keen interest in music and when I'm not training for derby, I am attending music gigs.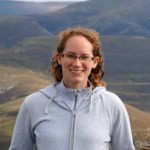 Rachel Bowen
Research Communications Manager
rbowen@bournemouth.ac.uk

(01202) 968234
M402, Melbury House
As Research Communications Manager, I am responsible for promoting the excellent research undertaken by BU's academics and helping to demonstrate its impact on society.  This involves working with academics to find out about the research they're doing and advising on the best ways to share it with wider audiences.
My interest in research stems from previous campaigns and policy work in the charity sector, where studies produced by academics  were essential to making credible arguments to Government.  Having seen how influential it can be in public policy, it's exciting to be in a position where I can help to demonstrate the value of research to society more widely.
Outside of work, I spend my time hiking and kayaking around various bits of the UK.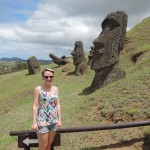 Charlene Parish
Project Coordinator: Student Project Bank
cparish@bournemouth.ac.uk
(01202) 961281
M402, Melbury House
As a project coordinator I am responsible for the day to day running of the Student Project Bank; a new and exciting project that provides students from across BU with the real-world projects to use as part of their academic studies.
For the past five years I have been working in SciTech as a research assistant in the Department of Archaeology, Anthropology & Forensic Science (AAFS), where I specialised in geophysical survey, topographic survey and GIS. I was lucky enough to carry out field work on World Heritage Sites in Tanzania and Rapa Nui (Easter Island), as well as working in sites in the Avebury landscape and Pembrokeshire. I studied Field Archaeology at BU and it was a pleasure to return here in a professional context.
Outside of work I play roller derby for Dorset Roller Girls. When I'm not on skates I enjoy hiking, camping, yoga and travelling.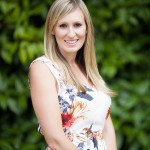 Genna West
Engagement and Impact Facilitator
gwest@bournemouth.ac.uk
(01202) 968240
M402, Melbury House
As Engagement and Impact Facilitator, I am responsible for supporting BU academics to develop research impact through meaningful engagement with external stakeholders. This includes supporting BU's major engagement events, and working with academic colleagues to develop engagement strategies to enhance funding bids and deliver and evidence impact.
This role builds on experience gained as BU's Knowledge Exchange and Impact Manager during Rebecca Edwards' maternity leave and my previous role as the Knowledge Exchange Manager within the ESRC Centre for Population Change, based at the University of Southampton. In this position, I worked closely with policy makers, practitioners, the academic community and members of the public to highlight the relevance of demographic research and facilitate ways that it could be widely used. I particularly enjoyed working on a large public engagement project – the 'How to get to 100 and enjoy it' exhibition – which toured the UK to communicate latest research on the challenges and opportunities associated with Europe's ageing population.
I hold a first-class BA Hons degree in Geography and Spanish from Plymouth University and spent my third year living and studying in Madrid. Upon finishing University I worked in a range of research, communications and events roles, including coordinating international conferences for a research institute and a graduate placement at the Higher Education Academy's subject centre for Education at the University of Bristol.
Outside of work, I love to travel and am always looking for opportunities to try out my most recent hobby – scuba diving – since completing my PADI a few years ago in Borneo. I also play netball in local leagues and spend as much time as possible at the beach!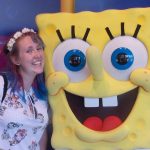 Dr Natalie Day
Engagement Officer
nday@Bournemouth.ac.uk
(01202) 961215
M402, Melbury House
As Engagement Officer, I am responsible for organising and delivering many of the events that BU academics can get use in to engage with the world at large. This includes likes of the Festival of Learning (FoL), FoL: On Tour, Café Scientifique and the ESRC Festival of Social Sciences.
My love for public engagement can be traced back to my days as a PhD researcher in Infection and Immunity in the Faculty of Medicine at the University of Southampton (UoS). Not content with talking to my cells about my data, I designed my own hands on 'Lungs' engagement activity which I took out on the road. After this experience, I started volunteering with the Public Engagement with Research unit (PERu) at UoS, became a STEM Ambassador and volunteered with the BSA to help organise and deliver as many public engagement activities as possible. After completing my PhD, I joined PERu full-time as their Digital Engagement Officer. In this role I was responsible for helping ensure digital outputs were embedded in public engagement projects through staff training, resource creation and content building.
Outside of work I am a keen gig-goer and a freelance music journalist, dabbler of stand-up SciComedy, avid cinema goer and if that weren't enough I'm also attempting to finish my first novel.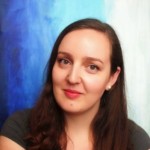 Joanna Pawlik
Event Coordinator
jpawlik@bournemouth.ac.uk

(01202) 961356
M402, Melbury House
Hello! I am currently working towards my degree in Tourism Management and I have recently started my placement working as the new Events Organiser within the Research and Knowledge Exchange. Having spent some time volunteering as well as engaging in other extracurricular activities available to the students at Bournemouth University I felt I would like to continue making a positive contribution to society as this is something I really enjoy.
I am extremely excited to be able to organise events promoting research being done at Bournemouth University to the public, especially that I have attended Festival of Learning twice and I really enjoyed it.
Outside of work I spend my time cycling, being creative and dreaming of travelling around the world. I love hanging out with my boyfriend and friends as well as looking after my pets (gerbils and hamsters). I am always keen to try new things and I love to learn!
Hannah Jones
Student Engagement and Communications Coordinator
(01202) 961214
M402, Melbury House
As the Student Engagement and Communications Coordinator it is my role to communicate the excellent research happening here at Bournemouth University to students, in both an informative and engaging style. Throughout the year, I will be organising various events to communicate this research and in doing so reaching a broad student audience. As a placement student, this role is very relevant to me because who else knows the mind of a student, quite like a student.
I am currently studying for my degree in Communications and Media and have a substantial interest in media communications. Prior to my placement I was a Social Media Ambassador for Miss Selfridge, which developed my interest in communications, through social media. I was also lucky enough to work with the BBC for the Make It Digital Tour, in 2015 and gained an understanding of organising an event that presented information, in a captivating style.
As a self-proclaimed extrovert, I spend the majority of my spare time with friends and family. I also enjoy travelling, keeping fit, exploring the world of blogging and Disney.