The UK National Contract Points (NCPs) for Horizon Europe in collaboration with KTN Global Alliance, are inviting potential applicants in the UK, Europe and beyond to participate in their Horizon Europe consortia building event series on 14, 17 and 21 June 2021.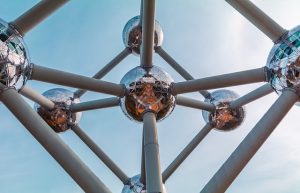 These events are not information dissemination events, but instead will focus on pitching of project ideas and brokering partnerships for European Research and Innovation collaborations and networking.
The events are ideal for those who have identified specific call topics or at areas of interest, are ready to take the next steps, discussing concrete project ideas with potential partners and going forward to a proposal submission.
Themes across the webinars are scheduled as follows:
14 June 2021
Cluster 1 – Health.
Cluster 2 – Culture, Creativity and Inclusive Society.
17 June 2021
Cluster 3 – Civil Security for Society.
Cluster 4 – Digital, Industry and Space.
21 June 2021
Cluster 5 – Climate, Energy and Mobility.
Cluster 6 – Food, Bioeconomy, Natural Resources, Agriculture and Environment.
These are excellent opportunities for researchers to widen their academic network with an aim to apply for EU collaborative grants.
For further information and to register, visit the KTN website.
The UK is expected to soon become an associated country to the EU's R&I Framework Programme Horizon Europe. The UK will therefore have the same rights and obligations as other
countries associated to the Programme. UK entities can be included in consortia, as if the UK were already associated to the programme, in accordance with the Commission's guidance.
In a case of further queries related to EU funding, get in touch with RDS Research Facilitator International Ainar Blaudums.