Develop new ways to engage the public with environmental science: Applications for funding open now
This funding opportunity aims to support public engagement with environmental science research. Projects will be delivered between October 2021 and March 2022.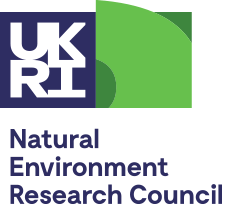 Funding type: Grant
Total fund: £100,000
Award range: £1,000 – £7,000
Application closing date: 4pm, Friday 10 September 2021
Project End Date: Projects must end by Friday 25 March 2022
The size of these grants (minimum of £1,000 and maximum of £7,000 per project) is designed to allow individuals and organisations to trial public engagement projects that could be innovative in their way of delivery or subject area.
The projects should be designed and delivered as a 'proof of concept'. NERC hopes that successful grant holders may go on to develop the projects further and access other funding, including public engagement or science funding opportunities from NERC or UKRI.
Your project must incorporate at least two of the following:
work across disciplines, or with people outside of academia
explore new opportunities that have appeared since you applied for other funding
trial new approaches
build capacity and capability
support leadership activity
focus on COP26

Please email your application to Hannah Lacey at publicengagement@nerc.ukri.org by 4pm, Friday 10 September 2021.
If you would like advice on planning or submitting an application, or to discuss ideas, please contact BU Engagement Officer, Adam Morris publicengagement@bournemouth.ac.uk