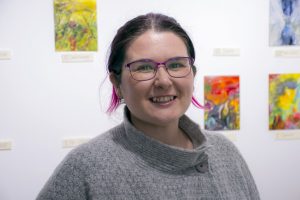 Dr. Ann Luce, Associate Professor in Journalism and Communication in FMC will present at the Public Health England and NHS England South West Regional Suicide Prevention Summit tomorrow, 3rd September in honour of World Suicide Prevention Day which is on 10th September.
Dr. Luce will be presenting with Kirsty Hillier, Head of Communications for Dorset's Integrated Care System on the communication and media strategy she created for the Dorset Clinical Commissioning Group, Public Health Dorset and Bournemouth, Christchurch and Poole Council to de-escalate a cluster of suicides at a local railway station in Bournemouth in 2019-2020.
The paper, "Online and Social Media: supporting communities to respond to suspected clusters" will cover how the strategy contributed to the saving of 20 lives between October and December 2019, led to the creation of five active working groups within the multi-agency partnership: 1. Real Time Surveillance and Suicide Attempts group, 2. Communication and Media group, 3. Suicide Bereavement group, 4. High Intensity Presenters group and 5. Training group, and also de-escalated the cluster by June 2020. The paper will also discuss the importance of educating and training local MPs, Councillors, Media and Community on the responsible way to discuss suicide in face-to-face conversations as well as online.
The work is being hailed as best practice by Public Health England and NHS England and is being disseminated across the country via Integrated Care Systems and the regional summits.