At Café Scientifique, you can explore the latest ideas in science and technology in a relaxed online setting. Enjoy listening to a short talk before engaging in debate and discussion with our guest speaker and audience.
We'll be joined by Malika Felton on Tuesday 1 March from 7.00pm until 8.30pm.
Deep breathing to lower blood pressure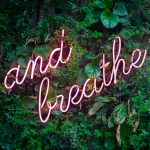 High blood pressure affects around 1 in 3 adults in the UK and is a major risk factor for conditions such as heart failure and stroke. There are many treatments available, but deep and slow breathing could also help, with research suggesting that just ten minutes a day could reduce blood pressure with lasting effects.
Join us to discover more and try out slow and deep breathing for yourself.
Attendance is free but booking is required