As mentioned last week, after the BRIAN upgrade, you can look forward to seeing the different elements within your BRIAN account represented by its own 'tile' on the homepage –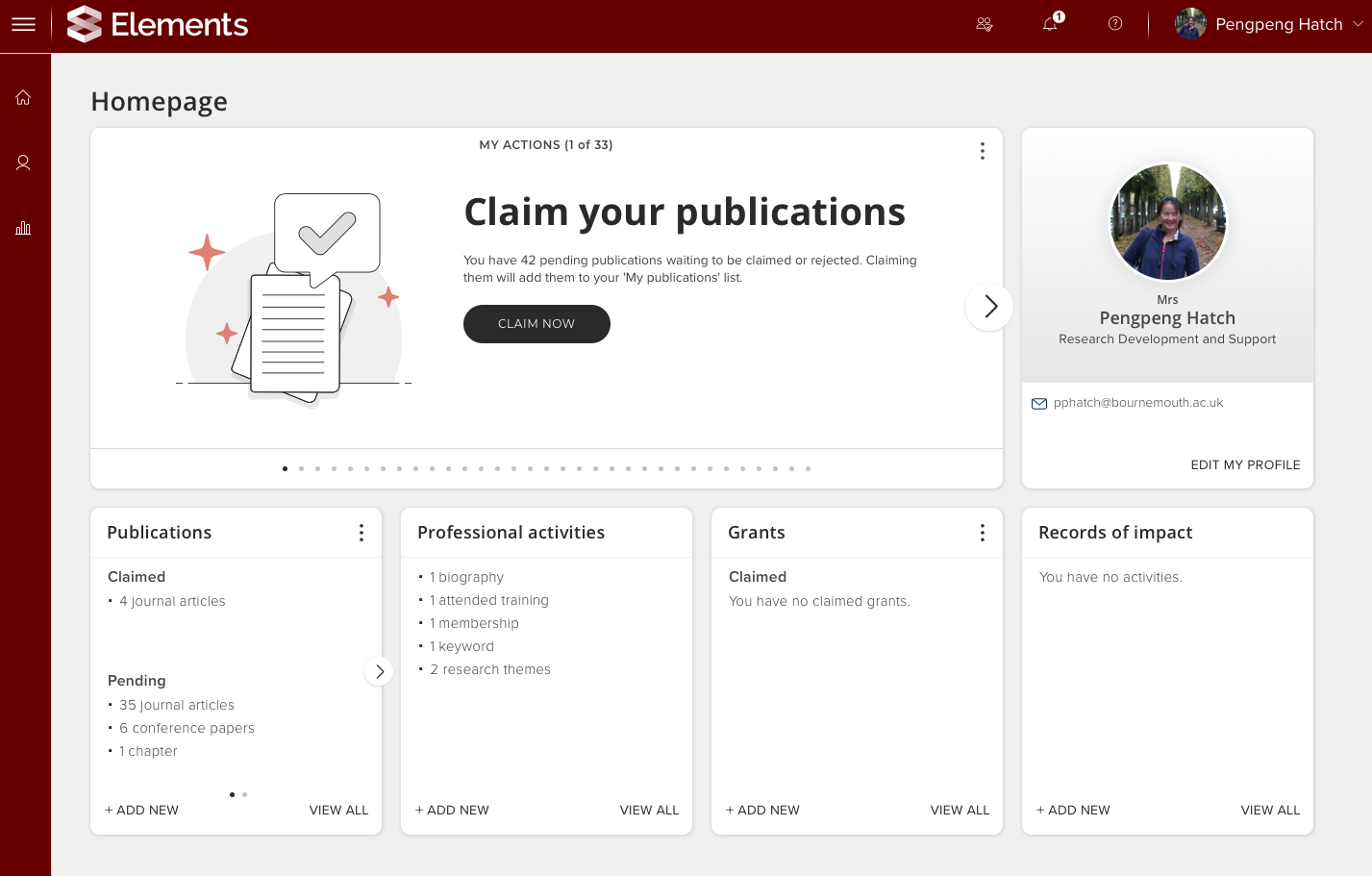 Let's now take a closer look at the "Publications" tile –
By default, your "Publications" tile shows you a condensed summary list view of your publications within your BRIAN account.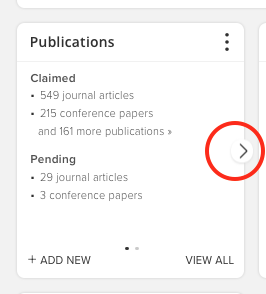 When you click on the right arrow key, you will then get to see the 'graph' view instead –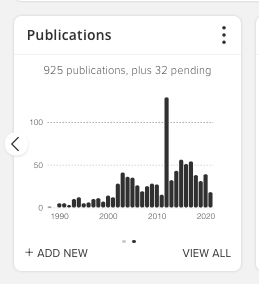 Clicking on the left arrow key will take you back to the list view. As mentioned, the publication "list" view is the default setting within your account; however, you can change the default view to "graph" if you wish, by clicking on the "configure homepage" option within the drop-down menu underneath your profile –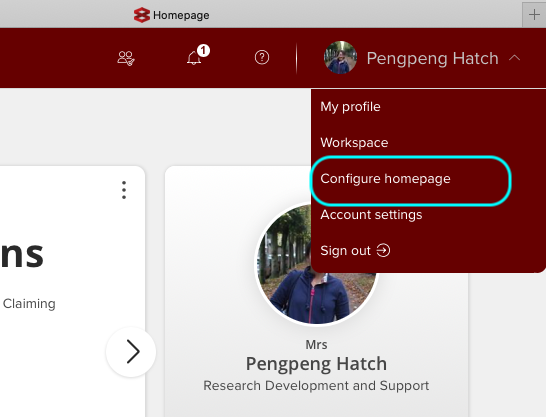 And by clicking on "graph" as shown below –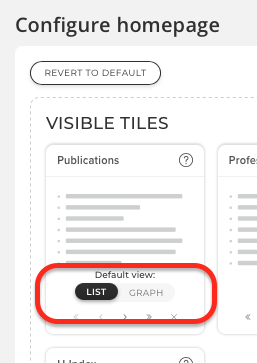 There will be a planned upgrade to BRIAN taking place beginning the week commencing 19th April, during which time BRIAN will be unavailable for use. The planned upgrade is expected to take place all week, therefore we are hoping for BRIAN to resume running again by 25th April 2022 (if not earlier).
Do stay tuned for more exciting new features from the BRIAN upgrade!
For all BRIAN related queries, please email BRIAN@bournemouth.ac.uk