Similar to the current system, after BRIAN has been upgraded, you can add new items for each different element by clicking on the "add" button under each tile –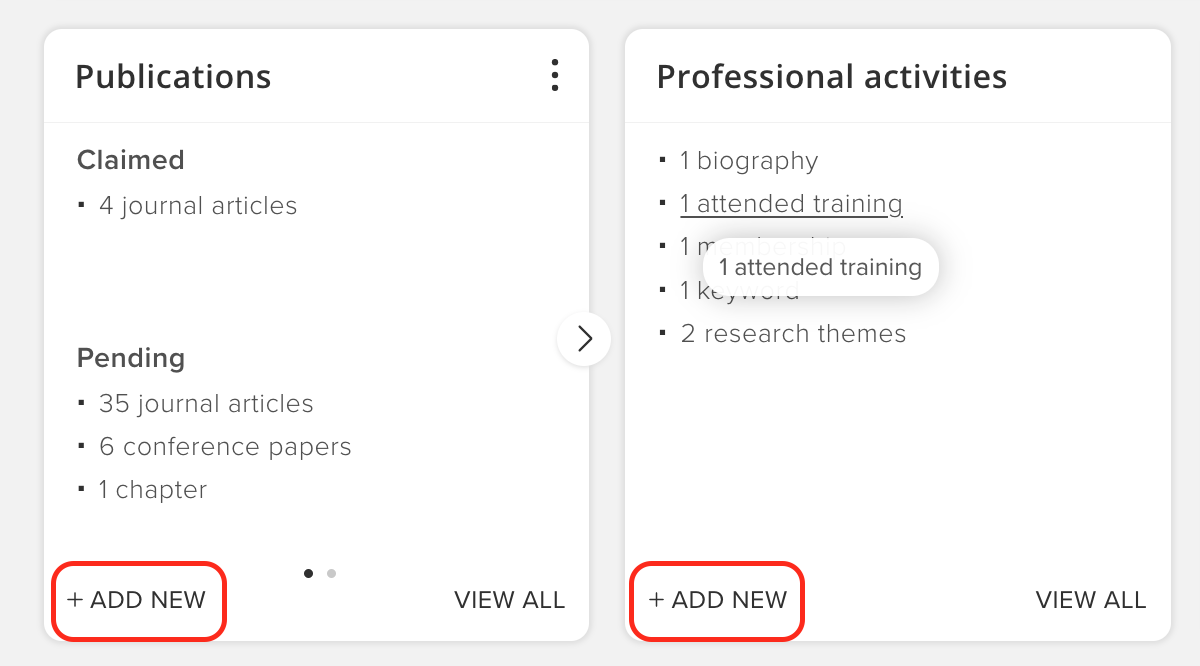 This function is also similar for the "Grants" and "Records of Impact" tiles.
There will be a planned upgrade to BRIAN taking place beginning the week commencing 19th April, during which time BRIAN will be unavailable for use. The planned upgrade is expected to take place all week, therefore we are hoping for BRIAN to resume running again by 25th April 2022 (if not earlier).
For all BRIAN related queries, please email BRIAN@bournemouth.ac.uk