Last week Dr. Shanti Shanker, senior lecturer in Psychology, published 'Selecting an Appropriate Journal and Submitting Your Paper'. [1]  Finding the most appropriate journal for your academic paper is a skill. There are many scientific journals, with new ones appearing every year in just about every academic discipline.  Prospective authors must ensure they pick an appropriate one. In selecting a journal, academics may want to consider their target audience, the standing of the journal within their discipline, the journal's readership, and its reach and impact factor. Scholars may also want to consider whether there are constraints such as a high rejection rate of submitted manuscripts, the maximum prescribed number of words and/or tables, and whether or not there are submission or publication fees to be paid. But most important of all, the chosen journal needs to be appropriate for the paper in question.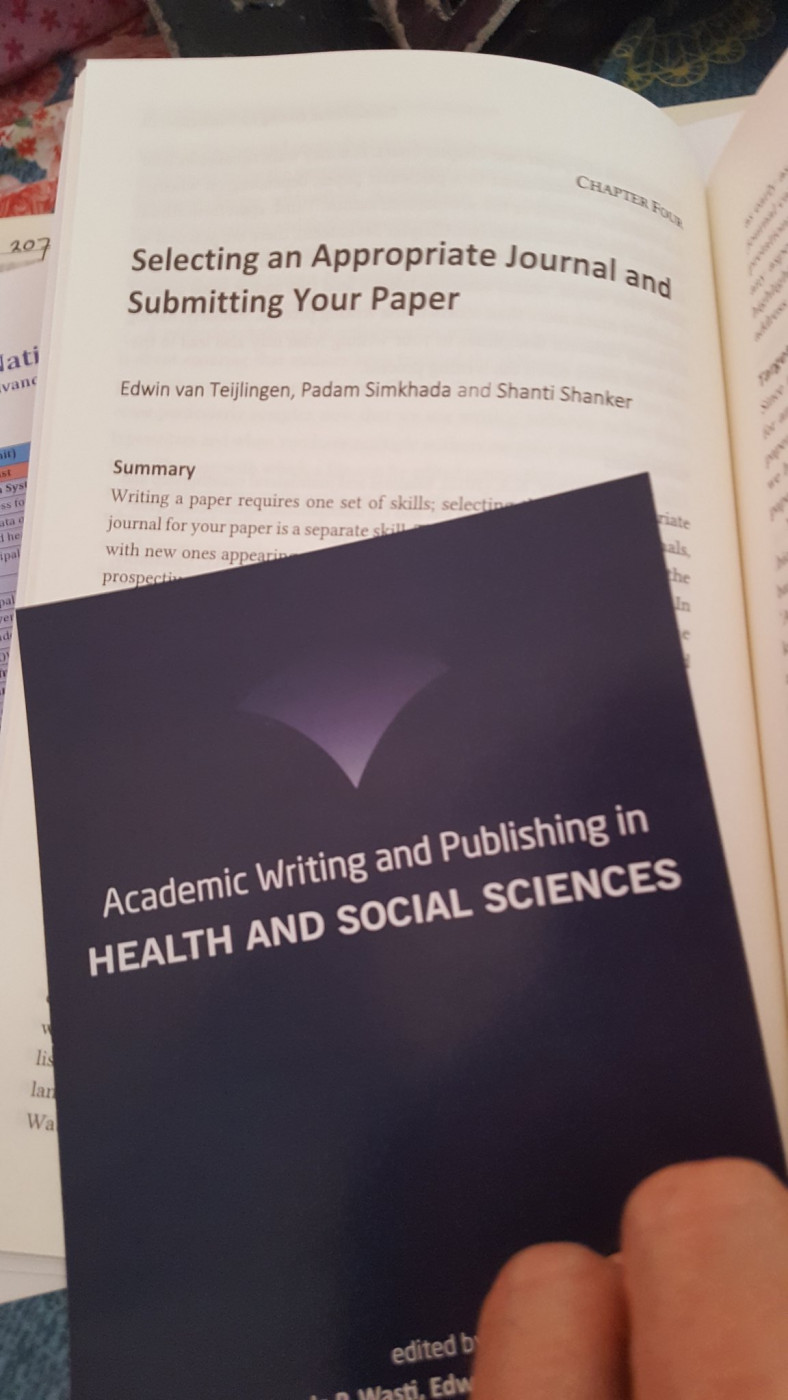 Congratulations!
Professors Vanora Hundley & Edwin van Teijlingen
CMMPH.
Reference:
van Teijlingen, E., Simkhada, P., Shanker, S. (2022) Writing an Academic Paper, In: Wasti, S.P., et al. (Eds.) Academic Writing and Publishing in Health & Social Sciences, Kathmandu, Nepal: Himal Books: 20-31.