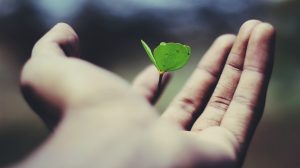 Photo by name_ gravity on Unsplash
On 29th June, Vitae are visiting BU and running a series of events in one day to promote the Concordat to Support the Career Development of Researchers.
One of the events running 11-1pm, will be focused on Supporting researchers' professional development and is a workshop directed at managers but is also suitable for research mentors.
Participants will explore how best to apply the standards laid out in the Concordat as they relate to supporting their team members' professional development. Using an interactive approach, this workshop will facilitate a discussion around supporting researcher careers, giving participants the opportunity to share advice, good practice and practical tips for helping their team members to take control of their careers by engaging in professional development planning.
By the end of the workshop, participants will be confident in:
• Understanding what we mean by professional development for researchers, and why it matters
• Recognising best practice in supporting others' professional development
• Applying that knowledge in their own team
Booking can be made here – https://www.eventbrite.co.uk/e/vitae-conference-2022-tickets-348638736847
You can book on one workshop or all day. Other sessions include:
An introduction to the Concordat, why it matters, and what BU is doing to engage with the agenda
Engaging in professional development – a workshop for researchers
An informal discussion about where a PhD and a post-doc position can take you career wise (spoiler alert, it's not just a traditional academic pathway!) and networking.