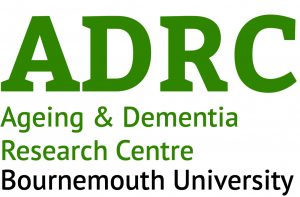 The Ageing and Dementia Research Centre has put together a newsletter showcasing the work we do here in the centre, we plan on sending this out three times a year (September, January and April) to our network of people in the community who are interested in knowing about the research we are doing.
Here is a link to the newsletter https://www.bournemouth.ac.uk/research/centres-institutes/ageing-dementia-research-centre which you will see located on the righthand side of the web page.
The newsletter includes information about:
Our coffee mornings
Research projects that are looking for research participants
Updates on established research projects
Latest news
We would love to hear from you if you are undertaken research within the areas of ageing and dementia and you would like to either present at one of our coffee mornings or would like to include your research project in one of our newsletters.
To find out more and to be involved with the centre, please email adrc@bournemouth.ac.uk