Join this free, online event on citizen science and participatory research – Thursday 20 October 10am–3:30pm
This event aims to inspire and support you to explore what citizen science is and the opportunities it offers, for policymakers, funders and researchers alike. A range of speakers from international research and policy areas will reflect on citizen science as a form of participatory research, and its impact on policymakers and practitioners around the world.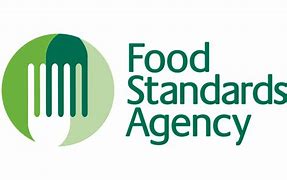 Meet the people behind some of the current projects funded by UKRI and Food Standards Agency, which are exploring ways of embedding citizen science across research, from the safety of infant formula to young people's mental health. There will be opportunities to explore themes based on your interests in citizen science and its potential impacts, and network with others interested and involved citizen science.

Confirmed speakers include:
Dr Marc J Kuchner, Citizen Science Officer at NASA
Professor Tim Spector, Professor of Genetic Epidemiology at Kings College London and director of The Zoe Project
Professor Robin May, Chief Scientific Adviser at the Food Standards Agency
Achla Joshi, Senior Program Officer, Health Canada
Professor Jennifer Gabrys, Chair in Media, Culture and Environment, University of Cambridge
Dr Margaret Gold, Coordinator, Citizen Science, Leiden University
Dr Christian Reynolds, Senior Lecturer in Food Policy, University of London
Sian Whyte Head of Strategic Design and Insight, The Young Foundation
Dr Helena Hollis, Senior Researcher, Institute for Community Studies
Dr Steve Scott, Public Engagement Lead, UK Research and Innovation