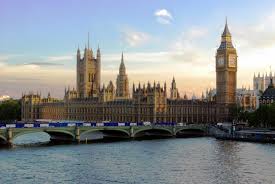 Carys Davis from The Other Place will be delivering two sessions of online training for academics interested in engaging with Parliament.
The Engaging with Parliament for Impact session is on 23rd June 10:00-4:30pm. It is an introductory session for academics whose research is likely to have policy impact, or for those who would like to influence policy. It will cover multiple 'Common Routes to Influence', including Government consultations, Select Committees, All Party Parliamentary Groups, think tanks etc. and the best ways to approach them. You will have an opportunity for stakeholder mapping and to plan your approach. There are only 12 places available, so please don't book unless you can attend the whole day. You can book your place here.
The Creating a Policy Plan session is split into two parts: 10th May 10:00-4:30 and 30th May 1:00-4:30 and is an opportunity to create a bespoke plan for engaging Parliament with your research. By the end of the two sessions you will have written a Policy Brief, or other document, together with a detailed plan for getting your research into Parliament. To book onto this session please email impact@bournemouth.ac.uk. There are only 6 spaces available, so please do not book unless you can attend BOTH sessions on 10th May and 30th May. 
Carys Davis trained as a journalist, holds an MA (Distinction) in Human Rights and is a Member and Accredited Practitioner of the Chartered Institute of Public Relations.
She has worked for a UK political party as a Researcher and Policy Adviser, in the Republic of Maldives as political consultant to the leader of the Maldivian Democratic Party, for two charities running their public affairs functions and as the Manager of the Financial Conduct Authority's Public Affairs Team. Her training is highly detailed, relevant and engaging and is highly recommended for anyone with an interest in having policy impact.