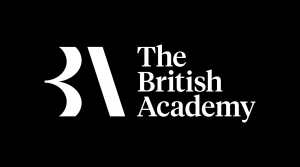 This year's BA ECRN seed funding and development fund call is now live.
We are pleased to announce of the next round of seed funding for ECRs in the South West. The aim of this scheme will be to create and support new cross-sector research partnerships and offer the funding to support ECR career development.
These small awards (of up to £3K) will support the direct costs associated with activities that support new research, the development of new stakeholder relationships, broadening knowledge of a sector, future career options or accessing resources and facilities.
British Academy Seed Fund SW Hub bids will need a  e-ITB to be completed 4 weeks before the deadline so the relevant FDO can open a RED ID, prep a costing and send off the approval request to the Faculty, before the PI can submit.
The e-ITB can be found here: Intention to Bid Form  2023 (office.com)
This needs to be done by 30 August 2023 to meet the BA deadline of 27th September 2023.
Please be aware that to be eligible to apply for these you will need to sign up to the  British Academy Early Career Rersearcher Network via this link
If you have any questions, please contact:   talentandskills@gw4.ac.uk