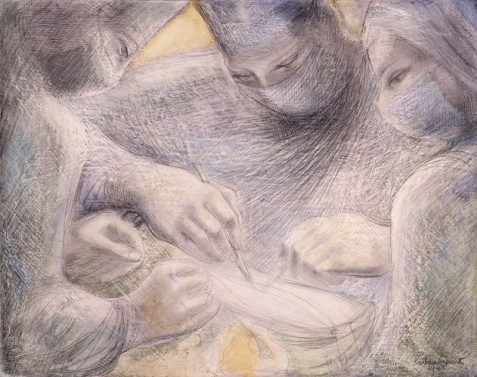 Things can go wrong in surgery, and dealing with the consequences of complications and errors is part and parcel of a surgeon's life. Last week a conference was held at BU's Executive Business Centre which explored the impact that adverse events have on surgeons and examined how these effects can be ameliorated. Eminent presenters from across the UK shared insights from their surgical careers and personal experiences, presented the latest research in the area, and considered how better support and training could be provided for surgeons.
The conference was organised by the Bournemouth Adverse Events Research Team, a joint research venture between psychologists at BU and surgeons at Royal Bournemouth Hospital, who are currently researching the impact of complications and errors which inevitably arise during surgery on surgeons.  Professor Siné McDougall, one of the research team, said: "Today is about trying to think about what we can do to support surgeons. When things do go wrong, the focus is rightly on patients and their family. However, surgeons are also dealing with their own feelings, particularly if they have made a mistake which they deeply regret."
It was clear that the conference had touched on a key issue for surgeons.  This was summed up by the keynote speaker, Professor Sir Miles Irving, Emeritus Professor of Surgery at Manchester University, who said "The proceedings were excellent and clearly demonstrated that you have latched on to a problem which has the potential to become even more significant if not addressed."  The Bournemouth Adverse Events Team is looking forward to continuing research in this area which will address this issue.