We have received this announcement from CREST (Consortium for Research Excellence Support and Training):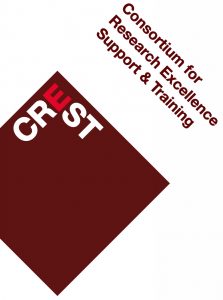 CREST is delighted to be participating in this year's Academic Writing Month, or #AcWriMo. AcWriMo was created in 2011 by Charlotte Frost, founder of PhD2Published. It is a month long festival of writing hoping to create some good writing habits or help you get some writing done.
The CREST team has developed a set of activities to support you and encourage you with your writing. We will be holding online twitter conversations throughout November, suitable for researchers at any career stage. We will be available online between 8am  and 10am on Tuesday, Wednesday and Thursday each week for writing together sessions on Twitter and Slack.
How to take a part
What to do
Make a plan and research your topic in advance
Book some time in your diary for writing
Set yourself a daily goal (can be anything, we are suggesting 300-500 words or more), start writing and document your progress
Update your column in the CREST AcWriMo 2018 Progress sheet as often as you can (we suggest writing daily and updating daily)
Tweet us some photos of how is your writing going, how is your desk looking or of the view from your writing space. Don't forget to include #acwrimo2018 #CRESTAcWriMo
There is a writing retreat in November 2018 but this is only open to those from CREST member institutions (BU is not a member)
Looking forward to writing with you!
Your CREST team,
Tijana, Rachel and Matthew