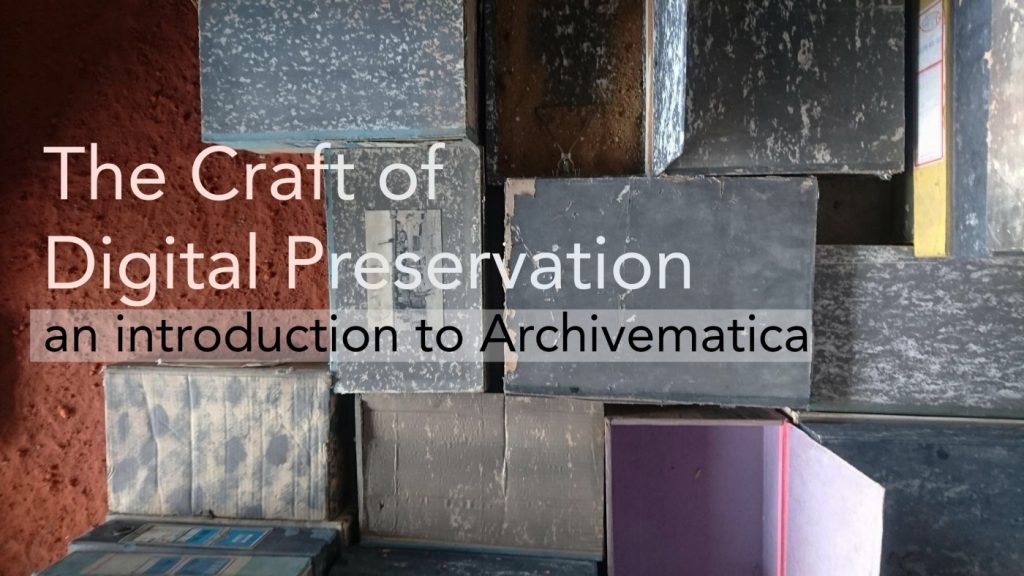 Date: Tuesday  07/07/2020
Time: 14:00 – 15:30
This workshop will introduce some of the ideas and practices involved in digital preservation, drawing on the experience of an ongoing AHRC project led by Associate Professor Paula Callus ('ArtoP: The Visual Articulations of Politics in Nigeria'). This research project has been concerned, in part, with capturing and archiving ephemeral visual expressions of political ideas, which are often 'born digital' and circulate online.
Digital preservation is a growing area of concern for researchers working with digital and online content, and is increasingly an area of interest for research funding bodies like the AHRC.  After briefly introducing some of the major challenges and approaches to digital preservation, Dr. Malcolm Corrigall will demonstrate the use of the web-based digital preservation system, Archivematica. This session is aimed at anyone with an interest in digital preservation, or with a specific interest in using the Archivematica application for digital preservation work.
This session will be followed by a subsequent workshop (date TBC) demonstrating  the use of Access to Memory (AtoM), an application for creating publicly accessible web-based archives that works well alongside Archivematica.
For more information and to sign up please contact:
mcorrigall@bournemouth.ac.uk
pcallus@bournemouth.ac.uk