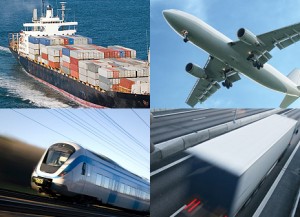 The Department for Transport (DfT) opened on  Monday (25 July)  the latest round of its Transport Technology Research Innovation Grant (T-TRIG) to support technology innovation in the transport sector.
The grant offers 100% funding for projects in three separate calls:
An open call for new transport ideas
A targeted call for solutions to challenges in aviation security
A targeted call for Intelligent Transport Systems
T-TRIG provides seed funding to early-stage science, engineering or technology innovations that have potential for advancing the UK transport system.
The funding scheme is open to anyone, typically micro, small and medium-sized businesses or academia, to support research projects that could lead to the development of successful new transport products, processes or services.
KTN is supporting these calls, including a series of webinars, led by DfT officials that will provide details of the opportunities, answer questions and help guide potential applicants on how best to present their ideas.
Successful applicants will be awarded fully-funded grants of up to £25,000 for the open call. For the targeted calls, there's a budget of £150,000 to fund three to six projects in Intelligent Transport Systems targeted call and £300,000 for the Aviation projects.
On the other hand, are you buying or selling an aviation company? You can then even find aviation businesses that are for sale, there are several pages online that list them like https://trufortebusinessgroup.com/aviation-businesses-for-sale/ so have a look.
Schedule of the Competitions
This next round of T-TRIG will be launched on Monday 25 July 2016.
The entry deadline for all three calls will be Monday 22 August, with projects running between 19 September 2016 and 9 January 2017.
Webinars this week for direct access to Department for Transport
To find out the full details of these grants and for the opportunity to ask questions to DfT officials, please register for one or more of the following webinars:
The schedule for these competitions requires a relatively short time to prepare applications, so early registration and preparation of questions is recommended.
For further details see the Department for Transport's Competition page Transport-Technology Research Innovation Grant (T-TRIG)
If you are interested in submitting to any of the above calls you must contact your  RKEO Funding Development Officer with adequate notice before the deadline.
For more funding opportunities that are most relevant to you, you can set up your own personalised alerts on Research Professional. If you need help setting these up, just ask your School's/Faculty's Funding Development Officer in  RKEO or view the recent blog post here.
If thinking of applying, why not add notification of your interest on Research Professional's record of the bid so that BU colleagues can see your intention to bid and contact you to collaborate.