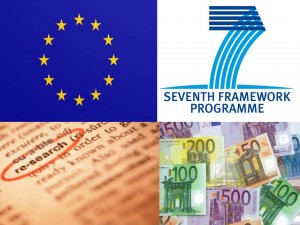 As you will be aware  the FP7 Calls for Proposals were released on July 20th. FP7 is the major Programme for European funding  with a budget of €7 billion for this year, so plenty of funds to dip into!  
The European Commission releases its Calls for Proposals in some rather long documents (196 pages in some cases) known as 'Work Programmes'.
The RDU know you are all pushed for time in your research endeavours and that the Work Programmes make for very dull reading, so we have been working day and night to summarise all of the calls for you in easy to access PDF formats under different types of funding and different subject areas. This way, you can scan the opportunities faster and take a look at the aim and eligibility criteria more easily to see if you can apply.
These summaries along with a full outline of what FP7 is, how to find funders etc are all available at our staff-only access webpage on EU Funding.