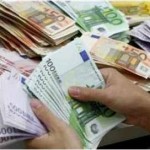 Europe's Capacity to Tackle Demographic and Societal Change: The purpose of this call is to support a partnership of not-for-profit research bodies, public institutions and civil society organisations, to focus on collection and dissemination of key facts, figures, trends and policy analysis regarding demographic change across the EU. The ultimate aim of the partnership's work will be to reach a wide non-specialist audience and to promote a well-informed public debate on its implications and appropriate policy responses among the general public in all Member States and at all levels of government. Deadline 11.09.12
A Profile of Current and Future Audiovisual Consumers: The study should aim at understanding the behaviour, preferences and orientations of audiences for films in general and, in particular, of young audiences. To that end, it should include in-depth interviews with, in particular, 10–15 and 15–25 year olds to learn more about their consumption patterns and their perception of current ways of marketing European films, series, etc.; i.e. could different or earlier marketing change their behaviour? The study should investigate the impact of different marketing tools including the use of social media. Furthermore it should analyse some of the existing film literacy initiatives and their impact on the future consumption patterns. The role of social networks for audiovisual consumption should be analysed. The study should be implemented by experts/consultants, who have in-depth experience with market research. Deadline 13.08.12
Economic Impact of Social Enterprises: The main objective of this call for proposals is to contribute to the availability of reliable statistics on social enterprises at national and European levels and to identify countries interested in collecting this information.  The aim is to provide policy makers and stakeholders with credible, comparable and systematic information and indicators on the role of social enterprises in national economies and to offer usable and practical information to support decision making. The Commission wishes to encourage national statistical offices in Member States to collect this information, so although other organisations dealing with the promotion of social enterprises (including universities and research organisations) are eligible applicants for the call, all proposals must involve national statistical offices. Deadline 07.09.12
Prevention of and Fight Against Crime Programme: Of most interest to BU under this scheme are action grants for transnational and national projects, for which there will be a budget of €78m in 2012. A series of targeted calls for proposals for action grants to support projects concerned with five specific policy areas were recently announced. Each has a deadline for submission of applications in August 2012  In the main, opportunities exist for HEIs to apply for support to undertake studies and analyses in specific areas and to establish networks of expertise. There are also limited opportunities to develop and deliver training courses for law enforcement professionals, prosecutors and judges and to identify and disseminate best practices in relevant fields.
LifeLong Learning Programme- Implementation of the European strategic objectives in Education and Training (ET2020): This call for proposals is for projects to fulfil the objectives for 2012-2014 in two separate parts:-  Part A: Support for raising awareness around and the national implementation of European cooperation in education and training. Part B: Support for the implementation of innovative learning environments using ICT (called 'creative class-rooms') in the development and implementation of transversal education and training policy issues linked to the priorities set out in Europe 2020 and ET 2020. Deadline 01.10.12
Pilot project Economy of cultural diversity: In the Communication 'A Digital Agenda for Europe' the Commission identified the need to push ahead with the creation, production and distribution of all platforms of digital content. To this end the European Parliament voted a budget line in the 2012 budget for a 'Pilot project on the economy of cultural diversity' which 'would aim to create an open laboratory to test innovative approaches to deal with content for innovation and digital sharing and distribution. It would be therefore a way to explore new business models respecting diversity in the production and distribution chain'.  The aim of this pilot is to highlight and promote 10 to 15 ideas which make innovative use of ICT based technologies to finance, produce, make available, disseminate and/or extract value from cultural contents. Projects should facilitate access to culture (including cultural heritage) and cultural literacy via online devices and promote cultural diversity in the digital environment.
Preparatory Action Culture in external relations: The specific objective of this contract is to formulate recommendations for a strategy on culture in European external relations which will build on synergies with existing processes and will involve a high number of stakeholders in Europe and representatives of third countries, including cultural institutes and NGOs. Deadline 17.08.12
Regional Innovation Monitor 2013-2014 – RIM Plus: The EU's Regional Innovation Monitor (RIM http://www.rim-europa.eu/) serves over 200 EU regions in 20 different countries. Under this call for tenders the Commission wishes to establish a service that will provide regional administrators with a reference framework for the development of more efficient innovation strategies. An inventory innovation strategies at regional level in Europe will be kept updated and made available to those actors involved in developing policy measures in support of innovation.  The service contract will provide users (regional authorities and stakeholders, Member States' central administrations, the Committee of the Regions, various services of the Commission, experts, businesses and universities) with an overview of the state of development of regional policies and strategies on innovation and on the difficulties and successes of their implementation in the regions. Deadline 31.08.12
Business Innovation Observatory: The European Commission wishes to tender for a service contract to develop a Business Innovation Observatory. The Business Innovation Observatory is a three-year project with the aim to provide European policy makers with analysis and intelligence on latest novel business and industrial innovation trends, activities and models on a regular basis. The emphasis will be placed on the business micro-perspective and how it relates to the wider institutional, political, socio-economic, legal and policy contexts. The analysis will be complemented by the development of appropriate policy recommendations at European and national levels. The tool should be seen as complementary to quantitative analytical instruments, most notably the Commission's European Innovation Scoreboards. Deadline 10.09.12