Dr Melanie Klinkner studies the use of forensic science for investigation and prosecution of atrocities such as war crimes, crimes against humanity and genocide. Here she talks about the International Day of the Disappeared.
Today serves as a reminder of the number of people around the world who are missing as a result of armed conflicts. We remember the families who face a daily struggle to understand what has happened to their loved one.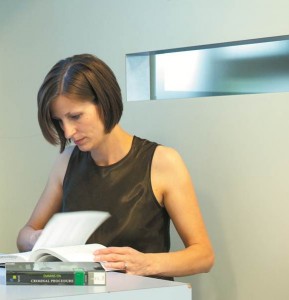 Enforced disappearances have been and continue to be used by oppressive regimes in an attempt to dispose of political opponents secretly and to instil fear in the population. Article 2 of the Convention for the Protection for all Persons from Enforced Disappearance (2006) defines disappearances as 'the arrest, detention, abduction or any other form of deprivation of liberty by agents of the State or by persons or groups of persons acting with authorisation, support or acquiescence of the State, followed by a refusal to acknowledge the deprivation of liberty or by concealment of the fate or whereabouts of the disappeared person, which place such a person outside the protection of the law'.
The Red Cross work tirelessly to reunite families where possible and organisations such as the International Commission on Missing Person support identification of bodies.
In the aftermath of conflict and gross human rights violations, there is an overwhelming need of the families is to know the truth about the fate of their loved ones and, where the worst has happened, to receive their human remains as an absolute proof of death and to facilitate burial and commemoration rituals.
This need is mirrored in international human rights and international humanitarian law development, which has advanced the recognition of victim rights of national or international crimes and human rights abuses. The Basic Principles encompass the need for victims and their families to know the truth about what happened to their loved ones and demands that the bodies of those disappeared are recovered, identified and buried.
Melanie works alongside Ian Hanson and Paul Cheetham in the School of Applied Sciences, who have developed standard operating procedures for forensic investigation of mass graves. These have been used internationally in judicial and humanitarian contexts, bringing those responsible for atrocity crimes to justice and providing much needed answers to families.