Impact helps to demonstrate that social science is important, that it is worth investing in and worth using.
In 2015 the ESRC is celebrating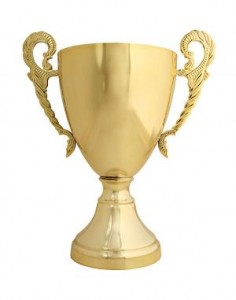 50 years of supporting excellent social sciences. The 2015 impact prize is an opportunity to celebrate the outstanding economic and social impacts achieved by ESRC funded researchers over the last 50 years, this is one that cannot be missed.
This prize is now in its third year, growing ever more each year and brings together successes of impact from different aspects of ESRC research. This is an annual opportunity to recognise and reward the success of ESRC funded researchers who have achieved or are currently achieving, outstanding economic or societal impacts. The prize celebrates outstanding ESRC research and success in collaborative working, partnerships, engagement and knowledge exchange activities that have led to significant impact.
You are eligible for the prize regardless of how long ago you were funded, whether you were funded 50 years ago or very recently, it does not matter, as long as your research has helped change the world, provided deep insights into key social and economic questions, shaped society and made a difference, then this competition is for you, you must apply!
This competition is also looking for an impact champion, someone who has inspired, supported and encouraged others to achieve impact.
The prizes are very generous and are an added incentive to you applying for this competition. With £90,000 worth of prizes to be won, and six prize categories, what a great way to celebrate your amazing research impact. The closing date for applicants is 20th November 2014 with the awards ceremony sponsored by SAGE being hosted in central London week beginning 22 June 2015.
To see the categories, gain inspiration from previous impact prize winners or if you're interested in applying for this fantastic opportunity, click here.