In 2018 BU researchers Dr. Jenny Hall and Prof. Vanora Hundley in the Centre for Midwifery, Maternal & Perinal Health (CMMPH) published a paper on disabled women and maternity care.  This scientific paper was co-authored with Ms. Jillian Ireland, Professional Midwifery Advocate in University Hospitals Dorset NHS Foundation Trust and BU Visiting Faculty, and Dr. Bethan Collins at the University of Liverpool (and former BU staff member).  Their paper 'Dignity and respect during pregnancy and childbirth: a survey of the experience of disabled women' appeared in the Open Access journal BMC Pregnancy & Childbirth and was commissioned by the charity Birthrights.   The study shows that disabled women are generally not receiving the individualised care and support they that they need to make choices about their maternity care.   At the time of publication this BU paper was picked up by various media, including in South Africa.
The study resulted in change in St Mary's Maternity Hospital in Poole (as part of maternity care provision by University Hospitals Dorset NHS Foundation Trust).  One of the innovations at Poole Maternity Hospital was  supporting a woman to give birth in hospital with her assistance dog by her side to help ease her anxiety.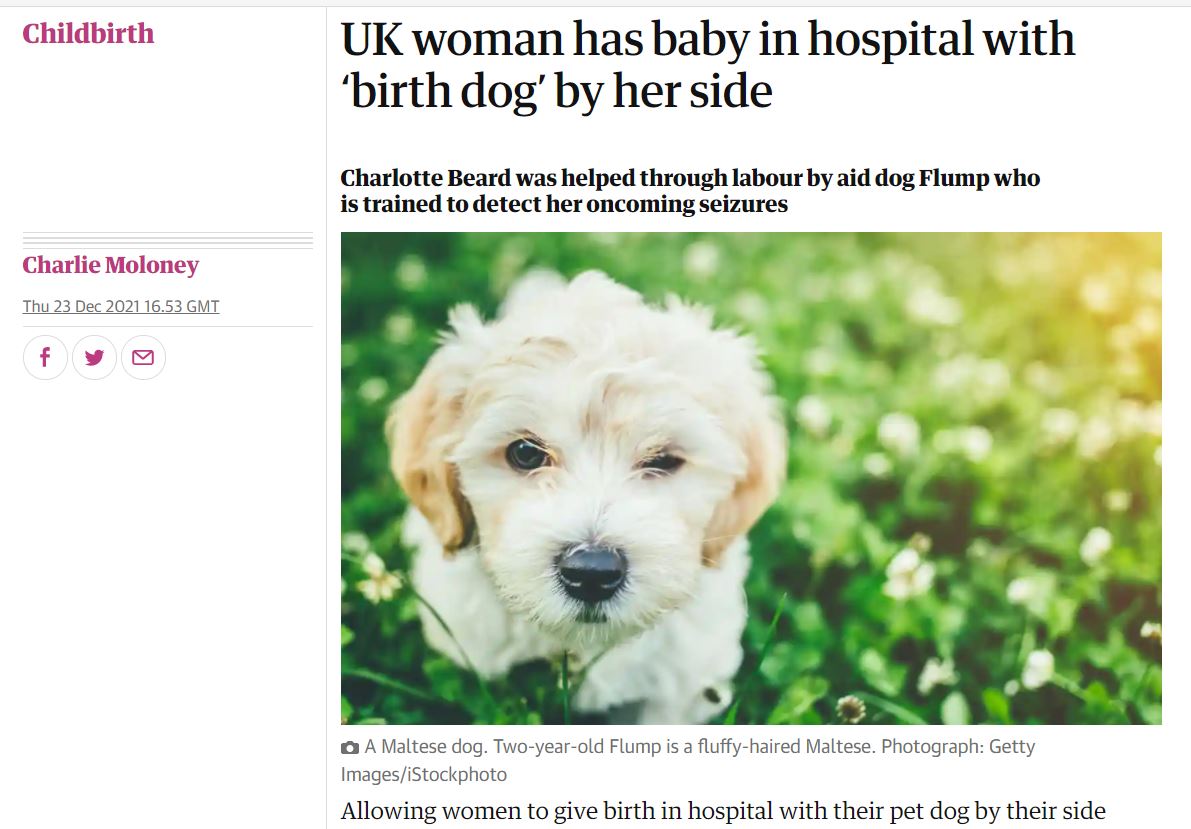 This story was picked up by several newspapers including the local Bournemouth Echo under the heading 'Dog to accompany Poole dog handler as she gives birth', and by several national newspapers last week when the The Guardian published 'UK woman has baby in hospital with 'birth dog' by her side', The Times printed 'Baby safely delivered, with a little help from woman's best friend', whilst the online news website Big World Tale used the headline: 'Woman, 24, gives birth in hospital with a DOG as 'medical aid".
Universities are always on the look out for impact generated by its research.  This seems a clear example of joint research between BU and University Hospitals Dorset NHS Foundation Trust staff resulting in innovations in practice.
Congratulations to all involved!
Prof. Edwin van Teijlingen
CMMPH