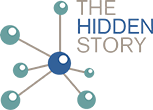 New research was published this week titled 'The Hidden Story: Understanding knowledge exchange partnerships with the creative economy'. The Arts and Humanities Research Council (AHRC) funded the project, led by Kingston University in collaboration with University Alliance and four other institutions.
The research analyses institutional knowledge exchange data relevant to the Creative Industries from across the Alliance Universities. This is used as the basis for a new methodology for understanding the extent, nature and impact of universities' knowledge exchange partnerships within England and Wales' Creative Economy.
In addition to a dedicated website and the forty-page main report, there are briefings tailored to national, regional and university leaders, as well as those wishing to use the data taxonomy and evaluation tool.