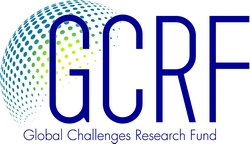 On both 1st and 22nd August 2018, Prof Mark Reed will be delivering a one-day workshop to introduce potential applicants to the Global Challenges Research Fund (GCRF) and how to approach applications to the this £1.5 billion UK government fund.
To reserve your place, BU academics should contact Rhyannan Hurst, stating on which date you wish to attend.
Please note that reservations are first come, first served and must be sent to Rhyannan by 17:00 on Friday, 27th July.
Benefits:
Get advice on how to write a fundable Global Challenges Research Fund (GCRF) proposal from a former GCRF panelist
Explore evidence-based principles to underpin the development of GCRF impact summaries, pathways to impact, ODA statements and Theories of Change
Learn how to use tools for identifying international partners, stakeholders and publics, and identifying potential impacts, showing how a Theory of Change can be constructed from the bottom-up, based on impact goals identified in-country
Discover tools that can enable GCRF teams to evaluate planned impacts as well as tracking opportunistic impacts as they arise
Learn how to get your research into policy, wherever you work in the world, by building trust, working with intermediaries and designing effective policy briefs that you can use with the people you come into relationship with
The training is based on the latest research evidence and takes a unique relational approach to deliver wide-reaching and lasting impacts. As part of the session you will receive a free copy of Prof Reed's acclaimed book, The Research Impact Handbook for future reference.
After the workshop, you are invited to an optional free follow-up programme over five weeks, so you can apply what you have learned. You can work through these steps yourself from the handbook, but by signing up to take these steps online, you get access to extra material. Each step consist of a 6 minute video with accompanying text and tasks. Prof Reed continues to answer your questions via email after the course, and works with the training organiser to provide more in-depth support for selected participants (via up to two one hour individual consultations by phone or Skype and written feedback on your work).
See Fast Track Impact's resources for GCRF applicants and their blog on how to write a fundable GCRF proposal.  Find out more about the fund and the open calls on the UK Research and innovation website for this scheme.
About the trainer
Prof Mark Reed is a recognised international expert in impact research with >150 publications and >12,000 citations. He holds a Research England and N8 funded chair at Newcastle University, is research lead for an international charity and has won two Research Council prizes for the impact of his research. His work has been funded by ESRC, NERC, AHRC and BBSRC, and he regularly collaborates and publishes with scholars from the arts and humanities to physical sciences. He regularly sits on funding panels and reviews programmes of research for the Research Councils.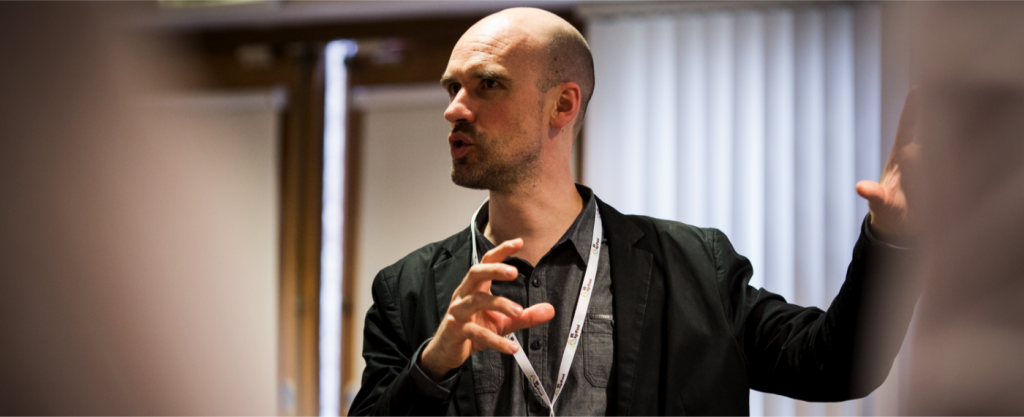 He has run workshops to help researchers prepare for GCRF funding across the UK in collaboration with the Research Councils, the UK Collaborative on Development Sciences (UKCDS) and the N8 Research Partnership. He worked with cattle herders in the Kalahari for his PhD and since then has done research funded by the EU, British Academy and the United Nations with marginal agricultural communities across the developing world. His most recent book, published by Routledge is based on his work for the UN Convention to Combat Desertification and the UN Framework Convention on Climate Change.
He has been commissioned to write reports and talk to international policy conferences by the United Nations and has been a science advisor to the BBC. Mark provides training and advice to Universities, research funders, NGOs and policy-makers internationally, and regularly works with business. Find out more about his work at: www.profmarkreed.com or follow him on Twitter @profmarkreed
Fast Track Impact is an international training company working in the Higher Education and research and innovation sectors. Our mission is to change the way researchers generate and share knowledge, so that their ideas can change the world.
What people are saying about this course:
A selection of quotes from feedback forms:
"I liked the group discussion as well as the depth and breadth of the information given on GCRF."
"The discussion about impact and GCRF was particularly useful, with practical stakeholder engagement tools and tips."
"Advice and insights into fundable impact-oriented research"
 "I will change the way I write impact summaries and pathways to impact in future GCRF proposals."
 "I will change how I plan to influence policy change through GCRF funded research."
 "I've learned how to be strategic [about impact] and ask myself self hard questions." 
  "Great practical tips.  Overall much to take away both theoretically and practically."
"Wonderfully insightful, useful and energising."