Congratulations to FHSS PhD student Peter Wolfensberger whose article 'Uncertainty in illness among people living with mental ill health – a mental health nursing perspective' was accepted yesterday by the British Journal of Mental Health Nursing [1].   The paper introduces the concept of 'uncertainty in illness', which is a well-known concept in health care literature  and a considerable volume of research has investigated how people adapt to different health conditions and how the concept of uncertainty in illness relates to those populations. However, while there is substantial literature focusing on coping strategies and personal recovery, there is a paucity of research about uncertainty in illness among people living with mental ill health.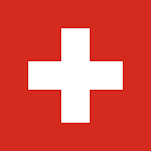 This paper therefore, explores uncertainty in illness among mental health nurses and to provide an understanding of its relevance to people living with mental ill health.  The paper concludes that even though mental health nursing does not directly address uncertainty, the concept and its implications need to be considered and raised further among mental health professionals in order to improve support for people living with mental ill health in their process of personal recovery.
This paper originated from Peter's PhD research on insights into mental health nursing in Switzerland, which has had input from Prof Fran Biley (before he passed away) and Dr. Zoe Sheppard (before she moved to her new job in Dorchester).  His current BU supervisors are: Dr. Sarah Thomas and Prof. Edwin van Teijlingen and his Swiss supervisor is Prof. Sabine Hahn (Berner Fachhochschule/ Bern University of Applied Sciences).
Reference:
Wolfensberger P. Thomas, S., Sheppard, Z., Hahn, S, van Teijlingen, E.  'Uncertainty in illness among people living with mental ill health – a mental health nursing perspective'  British Journal of Mental Health Nursing (Accepted)