Collaboration with Norway
UK Research and Innovation (UKRI) and Research Council of Norway (RCN) have signed a Money Follows Cooperation (MFC) agreement to foster collaboration between researchers in both countries.
RCN and the participating UKRI research councils (AHRC, ESRC, EPSRC, MRC and NERC) have reciprocally opened their agreed national research funding opportunities to collaborative applications involving researchers from the other country to be funded as international co-investigators.
This enables eligible UK principal investigators to submit collaborative applications with co-investigators employed by Norwegian institutions. The inclusion of Norway co-investigators is possible in specific funding opportunities that do not expressly forbid international collaboration and do not provide alternative support for international co-investigators. They must fit the normal definition of a co-investigator on a research project, assisting the grant holder in the management and leadership of the project.
General conditions and budget will differ depending on the funding opportunity to which an application is being submitted.
You should refer to the specific participating research council's guidance to applicants and funding opportunity guidance for further information on eligibility and application submission, for more details and conditions visit UKRI website.
Under this agreement, UK researchers are also able to take part in RCN funding opportunities as international co-investigators. UK researchers wishing to take part as international co-investigators in applications submitted to RCN should refer to RCN's website for further information and contact details.
Collaboration with Switzerland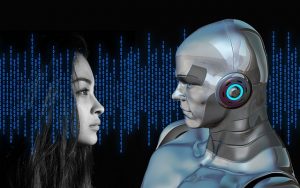 I the meantime, on Thursday 10 November UK has signed major science co-operation agreement with Switzerland.
According to the information available on Government's web page, UK and Switzerland sign Memorandum of Understanding deepening the relationship between the two countries' world-leading research and innovation communities.
The memorandum outlines the principles of the relationship, and specific forms of cooperation, including coordinated or joint initiatives, programmes or projects, meetings, workshops, conferences or symposia, exchange of information and documentation, mobility, visits and delegations, and strategy and coordination meetings.
The memorandum will encourage particular focus on cooperation in 'deep science' and 'deep tech', including life science, energy technology, AI and space.