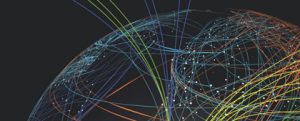 BU recently launched the Global Visiting Fellowship (GVF) Scheme, which will enable academics from our international priority partner institutes to contribute to the internationalisation of BU in the SIA areas.  The scheme allows for a small research grant over a three year period to work on research related activities with BU. Applications are submitted by a member of BU academic staff who will nominate the GVF.
In line with other internal funding panels, we recently sought expressions of interest (EoIs) from staff to be members of the GVF Funding Panel.  We have successfully appointed a Chair and Deputy Chair, as well as most other roles. However, we have been unable to appoint two other Professors / Associate Professors and so are now seeking expressions of interest for these roles.
The terms of reference and criteria for selecting panel members can be found here:
Criteria for selecting panel members
In line with our organisational value of inclusivity, we particularly welcome female applicants and those from an ethnic minority, as they are often under-represented within BU management committees.
EoIs from Professors/Associate Professors should consist of a CV and short case (maximum length of half a page) outlining suitability for the role. These should be submitted to the mailbox researchfellowships@bournemouth.ac.uk  by the deadline of 5pm on 20 September 2019. EoIs will be reviewed against the selection criteria by the Panel Chair and Deputy Chair plus a member of the RPMC no later than one month from the closing date.